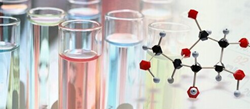 Irvine, California (PRWEB) June 27, 2014
Stanford Chemicals launches Sodium Hyaluronate to help reduce pain caused by osteoarthritis. Sodium Hyaluronate is similar to the synovial fluid that surrounds joints. Synovial fluid acts as a lubricant and shock absorber. Stanford chemicals Sodium Hyaluronate is now safe to be used in food, cosmetics and health-care applications, and is available for customers in America and Europe.
Recent research has shown that around 27 million people in America are living with osteoarthritis (OA). OA is a chronic disease that causes the cartilage which cushions the joints to break down, leaving the patient with soreness, stiffness, pain and loss of movements in the joint area. The underlying causes of OA are still being investigated, but factors related to age, obesity, genetics and previous joint injuries may all be a cause. Although there is currently no-known cure for OA, certain medications including Sodium Hyaluronate can be directly injected into the joints to reduce the above mentioned symptoms.
Michael Xu, senior scientist from Stanford Chemicals said "health can't be compromised. That's why we have taken great measures to ensure our Sodium Hyaluronate is safe and reliable, thus widening its applications."
Standford Chemicals Sodium Hyaluronate passed an on-site inspection by the U.S.A. FDA. Their Injection Grade Sodium Hyaluronate is GMP, CEP and DMF certified and can be supplied in Europe and United States.
About Stanford Chemicals
Stanford Chemicals has over twenty years' experience in the manufacturing and sales of phytochemicals, pharmaceutical intermediates, catalysts, lab equipment and a variety of special fine chemical products. To meet increasing demands of chemicals in scientific research, nutraceutical, pharmaceutical and cosmetic industries, Stanford Chemicals now provides a comprehensive variety of chemicals. They run a strict quality control system to ensure the product quality and safety. All the products are manufactured under GMP standards, strictly analyzed and provided with high quality at competitive prices. For more information, please visit Stanford Chemicals' website: http://www.stanfordchem.com
Contact:
Eiman Elkhalifa, PR Manager
360 Goddard Irvine, CA 92618 U.S.A.
Office: +1 (949)-609-9636
Fax: +1 949 8126690
Times of availability: 08:30 - 17:30 (Monday-Friday)