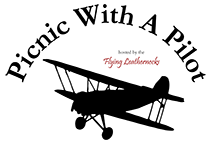 San Diego, Calif. (PRWEB) June 26, 2014
It's officially summertime, and that means Open Cockpit Days continue at the Flying Leatherneck Aviation Museum. See what it's like to sit up in the cockpit of Marine Corps aircraft. Bring the little ones — big kids are welcome too — and enjoy a fun day out in the sun, at no cost to you!
In addition, the museum will kick off its second year of Picnic with a Pilot during this weekend's Open Cockpit Days, where Maj. Gen. Bob Butcher, USMC (Ret.) will share stories about his time in the service as a Marine Corps aviator.
Butcher served two tours during Vietnam, conducted a total of 240 combat missions and was awarded a Distinguished Flying Cross for his exceptional accuracy. During night missions with no illumination available, he used only tracer rounds from a UH-1 to mark targets. He is the Chairman of the Flying Leatherneck Historical Foundation preserving the history of Marine Corps aviators for generations to come.
Future Dates:

Open Cockpit June 28-29: Picnic with a Pilot on June 28 from 11 a.m. to 1 p.m.
Open Cockpit July 12-13, 26-27: Picnic with a Pilot on July 26 from 11 a.m. to 1 p.m.
Open Cockpit August 9-10, 23-24: Picnic with a Pilot on August 23 from 11 a.m. to 1 p.m.
Open Cockpit September 6-7
The museum is open Tuesday through Sunday from 9 a.m. to 3:30 p.m. and it's always free of charge. It is located directly across the street from 8604 Miramar Road with its own public access entrance. For more information on the Flying Leathernecks visit http://www.flyingleathernecks.org.