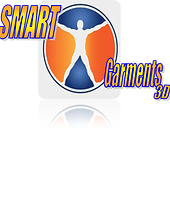 SCOTTSDALE, Ariz. (PRWEB) June 27, 2014
A designer of cutting-edge exercise clothing that monitors the efficiency of human movement is setting up shop in the Valley, and is looking for locals to fill a number of sports, health and wellness-related positions in its new corporate headquarters and Sport Science Centers (retail locations) across the valley. Applicants do not need a background in fitness to apply.
3D SMART Garments, makers of the most technologically advanced motion-monitoring tools on the market and national distributors of Barefoot Science products, look to fill at least 50 positions over the next few weeks, and will hold a job fair Monday, June 30, and Tuesday, July 1, at the offices of Tallwave Capital in Scottsdale.
3D Smart Garments was a part of Tallwave's High Tide startup competition program, which develops and commercializes new ventures in Arizona by using the lean business and design validation principles.
Ideal candidates will have a particular interest in sports and fitness and a desire to be a part of new, groundbreaking Arizona-based business.
The only exercise garments of their kind, 3D SMART Garments offers patent-pending athletic clothing complete with sensors that monitor quality of activity and provide feedback to the wearer while reducing injuries and improving overall physical performance. 3D SMART Garments' revolutionary technology and the innovative business model followed by 3D SMART Garments helps athletes of all fitness levels achieve peak physical performance by closely monitoring human movement efficiency.
Job Fair:
8 am – 1 pm; 2 pm – 5 pm Monday, June 30
1 pm – 4 pm Tuesday, July 1
Tallwave Headquarters
6263 N. Scottsdale Road
Scottsdale, AZ 85250
Interested candidates are asked to bring along a current resume.
Positions currently available with 3D SMART Garments include:
SMART Garment Product Specialist
SPORTS MOTION ANALYSTS
For more detailed job descriptions and salary information, please visit http://www.3dsmartgarments.com and click on "Now Hiring."
Education: Background In Exercise Science, Kinesiology or Fitness Training is helpful but not required. We will teach those hired everything they need to know to become a certified expert in human movement during the training period after they are hired. Current and former athletes and servers/hostesses preferred.
More About the Company: Scottsdale-based Performance 3D, LLC has teamed up with Toronto, Canada's Barefoot Science to offer a unique, 100 percent computerized technological retail in-store experience that helps improve the accuracy of consumer recommendations – something never before seen in a retail setting. Combining computerized 3D motion testing with cutting-edge products and services, the company plans to launch up to six retail locations in Arizona, including between two and four kiosks in regional shopping malls and a 1,000 square-foot Sport Science store where running, walking, golf and other 3D sports analyses will be conducted. Look for retail locations launching soon at Scottsdale Fashion Square, Chandler Fashion Center and Arrowhead Towne Center.
Media Contact:
Tiffany Jarratt-Shultz
Up Agency
480.586.6711
Tiffany(at)up-agency(dot)com