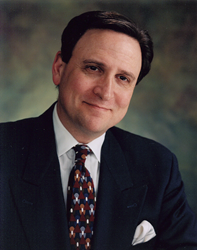 Boston, MA (PRWEB) June 26, 2014
This June, New England Tattoo is proud to reveal their contemporary new website, http://www.tattooremovalboston.com. Created using responsive technology, the cutting-edge site is designed for optimal viewing from a PC, laptop, tablet, or other mobile device. The space provides reading clarity, as well as unparalleled information on tattoo removal, to educate patients on laser treatment and the potential results.
The tattoo removal process changes for each individual patient. Not every color of ink will react the same to the laser: black is easiest to remove, red/orange is moderate, and blue/green takes the longest to resolve. A variety of lasers and settings are available today, which can dramatically eliminate tattoos anyplace on the body, such as the neck, arms, feet, back, chest, and face.
The removal process starts with a concentrated laser beam, meticulously tracing over the tattoo. As the laser light slowly heats the pigment under the skin, the pockets of ink are broken apart, and naturally removed from the body. More than one treatment will be necessary; and full removal of a tattoo can take several months to complete
Founded by Dr. Stuart Bentkover in 2002, New England Tattoo Removal can safely assist patients to regain beautiful skin. Successful results always require a skilled, experienced provider. Dr. Bentkover explains, "With newer laser removal techniques and a higher number of people with tattoos they would rather forget, it's no surprise that the services of experienced tattoo removal specialists are more in demand than ever."
Dr. Bentkover has more than 30 years of experience in cosmetic and reconstructive surgery. He is continually at the forefront of laser skin rejuvenation, providing services with the Revlite SI, Ultra-Pulse, and V-Beam lasers. Dr. Bentkover is double Board Certified, by both the American Board of Plastic Surgery and the American Board of Otolaryngology. Dr. Bentkover has two Massachusetts's offices, conveniently located in Worchester and Stoneham.
More information on tattoo removal can be found at w http://www.tattooremovalboston.com. Feedback on the new website is always welcome. Call 508.363.6500 to schedule a consultation appointment with Dr. Bentkover.
Contact:
New England Tattoo Removal
123 Summer Street
Suite 675
Worcester, Massachusetts 01608
508.363.6500
http://www.tattooremovalboston.com