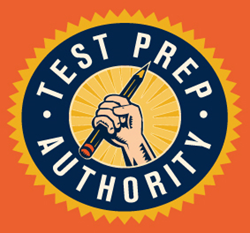 This software has been a long time in the making, and I'm thrilled that Test Prep Authority will finally be able to deliver both ends of the college admissions test prep spectrum to our readers and clients.
New York, NY (PRWEB) June 26, 2014
The Green SAT System, the online SAT prep software built by world-renowned SAT and ACT tutor Anthony-James Green, has been making waves in the test prep industry. Its average user has improved his or her score by over 380 points, and as word has spread of the program's efficacy, demand for the program has jumped exponentially. In response to the success of his SAT software, Green is now launching an online ACT software program on July 7th. The program will use the same philosophies and approaches of the original program, and combine them with the unique material and strategic lessons necessary to beat the ACT.
"People have been clamoring for an ACT software for well over a year," says Green of the new development. "However, my team and I didn't want to spread ourselves thin. There's an enormous amount of effort involved in launching and perfecting a new product, and before we tackled the ACT program, we wanted to make sure that our SAT program users were having a best-in-class experience. Now that we're confident in our SAT program's results, and in the functionality of the software itself, it's finally time to launch the ACT test program that everyone has been waiting for."
The new ACT software program will be available starting July 7th as an included, add-on module to Green's SAT program. Parents and students interested in learning more and signing up can do so via the following URL: http://www.GreenSATsystem.com.
Green's entire test prep system will now be sold in one single bundle for one price. By signing up for either the Green SAT System or the Green ACT System, parents and students will have full access to both programs. Current users of the Green SAT System will have instant, unpaid, automatic access to the ACT System added to their learning modules starting on the 7th of July, 2014.
"A lot of our competitors have either/or options regarding their SAT and ACT programs - but that doesn't make any sense for the customer," says Green. "Why the heck would anyone pay for two different programs, when both programs are accomplishing the same end goal: getting your kid into college? We're including both programs in the same software bundle for one price because they're both means to the same end. Our software will now teach parents and students how to pick the best test to take, then guide them through the entire test prep process from start to finish."
Ever since the launch of the Green SAT System, Green has been getting more and more inquiries regarding the launch of his ACT software. Green is widely regarded as one of the best SAT and ACT tutors in the world, with an average student SAT score improvement of over 430 points, and an average student ACT score improvement of more than 7 points. His SAT software has generated similar results; the average user is improving by more than 380 points, a number that keeps rising as Green continues to alter and improve the program.
Green hopes to achieve similarly impressive results with his ACT software. Parents and students interested in learning more about Green's philosophy, about which test they should most strongly consider, and about how to organize their college applications can visit Green's free resource website, Test Prep Authority, at the following URL: http://www.TestPrepAuthority.com.
Anyone who purchases Green's SAT software before the 7th of July will receive instant access to the ACT software as soon as it launches — the software will automatically update internally. Anyone who purchases the Green SAT System after the 7th of July will see the extant ACT module as soon as they log in.
Green lives in New York City where he tutors the SAT and ACT full-time when not working on his books, software programs, and curriculum.