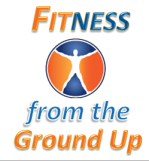 Phoenix, Ariz. (PRWEB) June 27, 2014
Imagine feeling confusion, pain, confidence, worry and fate all at once. While most of these words contradict one another, they are exactly the feelings legendary Major League Baseball pitcher, Tommy John, had when he was told he needed reconstructed surgery on his elbow and there was one percent chance he would ever step on the mound again. While the feelings of confusion, pain and worry make perfect sense, why would John feel confidence and fate?
Radio personality and host of NBC Sports Radio-Phoenix's show Fitness From the Ground Up, Zig Ziegler, sat down with Tommy John to find out. During the interview with Ziegler, a noted sports kinesiologist, the legendary pitcher describes the entire process of the risky surgery. Plus, he shares his worries surrounding the infamous Tommy John Surgery and why he believes the operation named after him is becoming a dangerous fad for both pro athletes and parents of young baseball players.
Furthermore, during the interview, John describes his reasoning for deciding to choose Dr. Frank Jobe, a doctor that admittedly had very little experience with performing the operation in 1974. "When they [surgeons] admit to being human, that's the person I want because I want a human operating on me… I just knew that as soon as he said that, that is the doctor that I want," John told Ziegler.
To get an exclusive, in-depth look into the famous, dangerous surgery from the legend himself, listen to the entire interview with Tommy John on the Fitness from the Ground Up podcast: https://soundcloud.com/nbc-sports-radio-1060/fitness-from-the-ground-up-hour-2.
Fitness From the Ground Up airs weekly on NBC Sports Radio Phoenix (nbcsports1060.com) For more information on Fitness From the Ground Up, please visit FitnessfromtheGroundUp.com
Media Contact:
Ashley Rose
Ashley(at)up-agency(dot)com
(925) 786-7589
-30