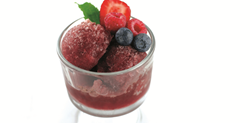 The Activz Health Blog also shares successes of people who use Activz healthy living solutions and tips for all friends who want to enjoy a healthy lifestyle," said David Christensen of www.activz.com
Salt Lake City, UT (PRWEB) June 27, 2014
Activz Whole-Food Nutrition. Simplified., is pleased to announce the successful launch of their new weekday blog devoted to sharing whole-food living resources. The Activz Health Blog, much requested by Activz customers after their launch in March at Natural Products Expo West in Anaheim, CA, shares a wholesome range of facts, tips, news, recipes and resources. Blog contributors range from professional nutrition writers to mommy bloggers and the President of the Activz Company, David Christensen.
"Customers asked for the blog. They wanted to know how to use our organic produce powders and supplements which increase the nutritional value of family meals," said David Christensen, President of Activz."
The Activz Health Blog includes recipes like Mixed Berry Sorbet and Curried Sweet Potato Egg Salad, all made with Activz whole-food produce powders. These recipes are available along with need-to-know facts about health topics like sunscreen and delightful stories from moms trying to add whole-food to their family's diet.
Activz's revolutionary new line of whole-food and organic produce powders are easy-to-use, preservative-free whole-food powder – available in a variety of organic fruit, vegetable and grass. Specific options range from organic kale, beet and carrot to organic mango, strawberry, blueberry and more. Each retains all the nutrition of fresh produce thanks to the Activz patented dehydration process, a method which gently evaporates only the water molecules while leaving vital nutrients intact.
Activz, found in over 700 stores nationwide, is whole-food nutrition, simplified. Activz is a natural products company devoted to providing "food actives" – the living, bioactive nutrition of whole foods – in the most convenient forms possible, all while retaining 100% whole-food integrity. The "Stealth Health Revolution" is campaign aimed at helping millions of families incorporate whole-food nutrition into their lives and to provide tools to consumers who have long believed they must choose between healthy eating and convenience.
For more information about Activz, visit http://www.activz.com or call (855) 782-0447.