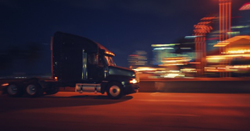 "Regulations for E-Logs can seem overwhelming to drivers, but with GTG's TabNet System the process is simple allowing the driver to transition easily to the new regulations & driver requirements." - Mark Young EVP & CCO of GTG Logistics Group, LLC
Houston, TX (PRWEB) July 03, 2014
The primary goal of the blog is to be a relevant and engaging online community, where GTG can demonstrate their expertise and views on current industry news. GTG developed the blog to provide readers with a credible platform to learn about a wide range of topics.
GTG's first blog post discussed how to make the most of the e-log mandate. The blog lets readers know what the capabilities of e-log technology are, as well as the detailed expectations of the mandate. GTG also advises how to efficiently adapt to e-log mandates by acknowledging and understanding the enforced change.
GTG is able to stay on top of all blog discussions by frequently engaging with their readers. The blog posts are constantly updated and related to news items, value demonstration, and relevant content. Each blog allows readers the ability to contact GTG's staff with questions or comments.
GTG launched their website in December of 2013, and have been continually updating the information that is provided to their viewers. The website features a vertical navigation menu that highlights informative pages, which showcase GTG's knowledge of the transportation industry. The website's user friendly design helps visitors to share information at the click of a button. The website also provides comprehensive information about GTG's software.
To read more about the e-log mandate and to view GTG's blog please visit: http://gtgtechnologygroup.com/category/industry-news/.
GTG Technology Group, LLC helps to build software to manage global transportation management systems (TMS) for all sizes of intermodal and drayage transportation companies. GTG is dedicated to providing TMS solutions designed to provide end-to-end visibility and connectivity. GTG's software was engineered to help businesses in the transportation industry overcome challenges faster, cheaper and more efficiently.