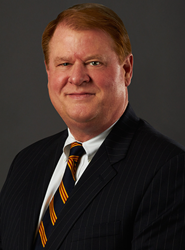 Milwaukee, WI (PRWEB) June 27, 2014
It is our pleasure to announce the addition of Larry Zellner to our regional sales team. In Larry's role of Regional Sales Manager for the Eastern Region, Larry is responsible for Connecticut, Delaware, District of Columbia, Florida, Georgia, Maine, Maryland, Massachusetts, New Hampshire, New Jersey, New York (upstate), North Carolina, Pennsylvania, Puerto Rico, Rhode Island, South Carolina, Vermont, Virginia and West Virginia in the United States and the Puerto Rico Territory, as well as New Brunswick, Newfoundland, Nova Scotia, Labrador and Quebec in Canada.
Larry brings almost 30 years of diverse experience to Visa's sales team. He has spent the last 12 years as a specification sales person working with the design community in Northern New England to select lighting products for schools, hospitals, and hotels. Prior to joining the agency side of the business, Larry had progressive experience in the areas of Sales Management and Market Development Management for manufacturing within the lighting industry.
Larry is based out of Exeter, New Hampshire. He can be reached at lzellner(at)visalighting(dot)com.
Please join us in welcoming Larry to the Visa Lighting family.