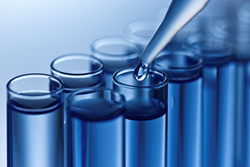 Denver, Colorado (PRWEB) July 10, 2014
Thousands of researchers from more than 60 countries will gather in Copenhagen this July 13-17 to reveal the latest study results, theories and discoveries bringing the world closer to breakthroughs in dementia science. The Alzheimer's Association International Conference (AAIC) is the world's largest conference of its kind.
As part of the Alzheimer's Association's research program, AAIC serves as a catalyst for generating new knowledge about dementia and fostering a vital, collegial research community.
On Sunday, July 12, scientists will discuss Alzheimer's Disease biomarkers and advances towards simpler, less invasive detection methods.
On Monday, July 14, researchers will discuss risk factors for Alzheimer's Disease, dementia and cognitive decline.
On Tuesday, July 15, new data will be revealed suggesting possible risk reduction despite the growing global dementia epidemic.
On Wednesday, July 16, scientists will debate developing topics in detecting, treating and preventing Alzheimer's Disease and related dementias.
About the Alzheimer's Association
The Alzheimer's Association is the world's leading voluntary health organization in Alzheimer care, support and research. Our mission is to eliminate Alzheimer's disease through the advancement of research; to provide and enhance care and support for all affected; and to reduce the risk of dementia through the promotion of brain health. Our vision is a world without Alzheimer's. Visit http://www.alz.org or call 800.272.3900.