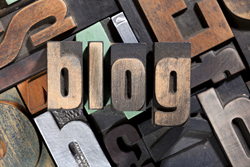 Farming out blogging to a professional saves busy business owners 100% of the time they would have invested in writing and results in a superior product.
(PRWEB) July 02, 2014
GetUWired, a full-service marketing firm in Dahlonega, Ga., has just released an informative blog titled, "Blog Writing for Busy Business Owners." In this blog, the author gives readers advice on how to write a blog in just a few simple steps.
Step 1 -- Find the Target Audience
First and foremost, potential bloggers should figure out who their target audience is going to be. For business owners, that usually means their clients or potential customers. The author urges business owners to sit down and write out the character traits of their typical customers and create content based on what would be interesting to them.
Step 2 - Determine Purpose
Blog writing for busy business owners generally aims to accomplish one (or more) of the following things:
1. To increase sales
2. To engage customers/readers
3. To increase search engine rankings
The blog author's goal or goals will influence the way their blogs are going to be written.
Step 3 - Choose Subject Matter
Based on the target audience and the goals, the author should create content that engages that audience and attempts to achieve those goals. If the author's goal is to sell more products, it's helpful to discuss uses for their products. If the goal is to engage readers, writing about any subject matter interesting to that audience will work. If the goal is to increase search engine rankings, finding and using the right keywords will be critical to the success of the blog.
Step 4 - Create Content
Busy business owners often have very little time to invest in writing a blog, but there are other ways to get great content without spending hours in front of a keyboard.
1. Farming blog work out to a professional saves busy business owners 100% of the time they would invest and results in a superior product.
2. Linking to a great article is a great way to save time and provide great content. Always make sure to give the original author credit.
3. Writing shorter blogs is one way to create content fast.
Step 5 -- Post
A great headline and eye-catching graphics are essential when trying to draw attention to a blog and increase clicks. Headlines should be short, include the right keywords, and inspire interest in readers.
About GetUWired
GetUWired is a full-service marketing firm that offers blog writing, web design, marketing automation, and much more. For more information, call 1-877-236-9094 or visit http://www.GetUWired.us.