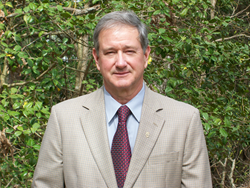 I'm honored to be representing the state of Virginia on behalf of the NPGA.
(PRWEB) June 27, 2014
Chosen on June 2 during the NPGA's Annual Meeting in Washington, DC Ryan will serve as the vital link between the Members of Virginia Propane Gas Association (VAPGA) and the NPGA Board, its committees and staff.
In this role he represents state members' interests while working with the NPGA board, committees and staff to provide vision and leadership for the propane industry at a national level. He also advances the best interests of the propane industry by promoting legislative, regulatory and policy initiatives among State and the Federal Governments, while coordinating with key industry partners such as pipeline system operators, storage & refining hubs and rail-road transportation companies.
As manager at PAPCO, Inc., a leading petroleum marketing and distribution company throughout the Eastern United States, Ryan brings a strong background in the industry. Prior to joining PAPCO in 2008, he also worked for Tri-Gas and Oil, Amerigas Propane, Columbia Propane and Commonwealth Propane in Virginia. His career in the propane industry began back in 1985 as a bobtail driver for Public Gas Company in Key West, Florida.
Ryan's background includes serving as a U.S. Merchant Mariner aboard U.S. Flag vessels such as freighters, crude oil and LNG tankers – plying such oceans as the U.S. Great Lakes, Gulf of Mexico, Panama Canal Zone, Atlantic, Pacific, South China Sea, and the Bearing Sea.
In addition, Ryan brings a rich history of volunteer leadership and industry service including President and Director, Virginia Propane Gas Association; President, Virginia Propane Education & Research Foundation; Chairman, Governmental Affairs Committee – V.A.P.G.A.; Delegate, N.P.G.A. Chairman's Summit & State's Propane Roundtable, Washington, D.C.; and 2009 Recipient, V.A.P.G.A's "President's Award for Outstanding Service to the LP Industry; and Recipient, "Paul Harris Fellowship" Humanitarian Award.
With a Bachelor of Business Administration from Averett College, Danville, VA, Ryan also holds a Master Gas Fitter License from the State of Florida. He and his wife Linda Ryan of 31 years have two adult children, and a granddaughter – Miss Avery Lynn Ryan.
About PAPCO
PAPCO is a leading petroleum and energy supplier in the Eastern United States and markets refined fuels, lubricants, risk management products and fuel card fleet management programs to a broad customer base which includes industrial, retail, marine, commercial transportation companies (trucking, transit, railroad, marine) and federal, state, and municipal government end users in the eastern United States. PAPCO backs their value-added services with its secure fuel supply capabilities through proprietary fuel storage locations and supply agreements with an established network of refiners, pipelines, terminals, and transportation providers that have been expanding since 1976.
PAPCO leverages over 30 years of experience in petroleum hedging and product trading to offer innovative price risk management solutions, allowing fuel users to better manage operating budgets and fuel cost. Additionally, PAPCO offers a diverse menu of other product and service solutions including fleet card services, fuel inventory management, on-line account management and storage systems. Through the use of the industry's latest technology, PAPCO provides seamless fuel procurement and inventory management solutions to its clients that bring efficiencies and cost savings to their businesses.