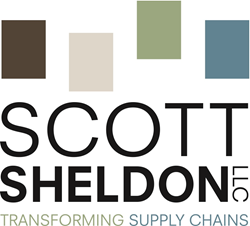 SummerCon 2014 was very valuable
Medina, OH (PRWEB) June 27, 2014
Scott Sheldon sponsored strategic partner LLamasoft's SummerCon 2014 last week. SummerCon is known as the must-attend supply chain design conference for modelers and designers, analysts, procurement, supply chain directors and all C-level supply chain management.
The consulting firm's passion for technology believes their attendance will help them better serve their current and future customers.
"Llamasoft Technology + Scott Sheldon Leadership = Unbeatable Solutions," said CEO Scott Spyker on their role in the partnership.
"We provide project leadership for those using or investigating the use of LLamasoft products. We know the technology very well; why not combine their technology with Scott Sheldon leadership. Customers will get the best of both worlds," commented Spyker.
The conference was kicked off Monday, June 23, by Llamasoft President, Don Hicks, and concluded Friday, June 27. The Michigan campus hosted a number of supply chain events throughout the day complimented by networking events at night, complete with Scott Sheldon koozies. The conference was held at LLamasoft headquarters in Ann Arbor, Michigan featuring keynote speakers, Hicks, Bill Nye, The Science Guy, and many other noteworthy supply chain practitioners.
"SummerCon 2014 was very valuable. LLamasoft provided product training for engineers and engaging speakers on industry trends for all in attendance. We were happy to see past, present, and hopefully future customers there as well," Spyker added.
About Scott Sheldon
Scott Sheldon, LLC is a global engineer of supply chain transformations across Healthcare & Life Sciences, CPG & Retail, and Manufacturing—and has been for over nine years. Their portfolio includes network optimizations, WMS implementations and clinical trial engagements for Multinational Healthcare Companies*, Pier 1 Imports, Rubbermaid and many other Fortune 500 companies.
*Due to confidentiality, we do not disclose the names of healthcare companies.