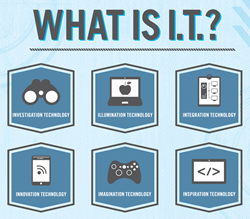 Technology careers are some of the highest demand, highest wage jobs available.
Omaha, NE (PRWEB) June 30, 2014
In the latest research from AIM, opportunities for women in IT, Dr. Levi Thiele reports that the continued rate of demand for technical talent presents significant opportunities for women who choose to pursue careers in IT. The number of high-paying IT jobs continues to grow faster than the number of graduates who can fill them. While women earn more than half of all undergraduate degrees, women earn less than one-fifth of computer and information sciences degrees.
For women to capitalize on the current trend, they must be offered technology options earlier in school and have classes that go beyond the basics. To attract and engage female students to explore IT, it is critical to introduce technology basics at a young age. Proven methods to improving IT degree completions for women and all students include the development of new curricula and removal of stereotype threats.
High-wage high-demand IT careers will continue to be one of the markets fastest growing segments beyond 2020. Even during the recent recession, IT jobs grew. Businesses and individuals continue to demand more and more IT services; at the same time, productivity improvements and innovation drive economic gains. A bachelor's degree in computer science returns one of the highest starting/median salaries for new graduates in jobs with attractive perks from unlimited vacation and sick days to flex scheduling and telecommuting. And the gender wage gap for women in IT and computing related occupations is significantly less than the average gender wage gap for all occupations.
Women who pursue jobs in IT may find careers as software developers, systems analysts, or information security analysts. These are three of the top jobs reported for 2014. Technology careers are some of the highest demand, highest wage jobs available. The IT field is broad with many opportunities that don't include the stereotypical programmer working alone in a back office or basement.
In order to better describe the various category options available in IT, included in the Opportunities for Women in IT report are the Six I's of IT created by AIM. Each of the six categories is defined by associated characteristics or interest profiles, includes suggested career options, and provides specific jobs within the category including a median salary. Opportunities for Women in IT is an important report that provides informed analysis about careers, high-wage high-demand IT jobs, and a strategy to reverse the IT talent shortage.
About AIM:
AIM is a not-for-profit community organization that promotes technology to empower people, enhance organizations and create brilliant communities. AIM's signature services include Careerlink- the region's leading career development website and Infotec- the Midwest's premier business and IT conference, and Hatchfund- a crowdfunding source for artists. For more information about these services, training, youth programs, research and more, visit http://www.aimforbrilliance.org.
# # #