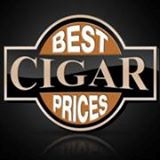 Drums, PA (PRWEB) June 26, 2014
Best Cigar Prices is proud to announce their price matching program.
If an individual discovers a lower price for the same cigar from any competing online retailers BCP will gladly price match the displayed price. *
Best Cigar Prices believes that actions are stronger than words, and their actions have proved it with this new price matching program.
Should an individual find the same cigar, cigar box or accessory at a lower price, Best Cigar Prices will now match that price to ensure the customer is not paying more. *
It's a large step for the company to announce the price matching program as it tells the industry and their clients that they will not be undersold.
Best Cigar Prices wants their customers to shop with confidence knowing they are getting the best possible prices every day.

Some very reasonable restrictions apply:
· Must be the same item
· Item must be in stock at the competitor
· The competitor's price must be available to anyone
· Price matching does not apply to sale pricing or coupon discounts
· Please Inquire about any other restrictions
The BCP price matching program has been active for a period of time in silent mode, however recently the company is going public with the program due to the favorable pricing the company can offer their customers compared to their competitors.
The price matching feature is available upon request simply by initiating an online chat or just pick up the phone and call 1-888-412-4427 .
About Best Cigar Prices:
Best Cigar Prices is the premier online retailer of premium cigars and cigar accessories, offering a wide selection of handmade cigars, machine-made cigars, cigar humidors, lighters, cutters, and more at discount prices. Best Cigar Prices also offers weekly email deals and free bi-monthly catalogs showcasing their latest products, cigar samplers, and specials, as well as customer support 7 days a week.