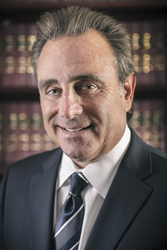 (PRWEB) June 27, 2014
Goodwin & Scieszka is happy to announce that the winners have been chosen for the 2014 Goodwin & Scieszka Innovation Scholarship! The three winners, who were chosen for their excellence in writing and vision for the future of law, have been privately notified. The first place winner will be awarded a $1,000 scholarship and two runner-ups will be awarded a $500 scholarship each.
Entrants were tasked with responding to one of three prompts in essay format. Those essays were then evaluated in detail before a winner and two runner-ups were chosen to receive the 2014 Goodwin & Scieszka Innovation Scholarship. Entrants were required to respond to one of three essay topics:
What impact do you believe the Affordable Healthcare Act will have on the U.S. legal system?
In your opinion, what law is most out of date and should be rectified or repealed?
What future do you foresee for legal marketing with the inclusion of social media?
Once the winners have been notified privately, their names will be announced at their discretion.
The conclusion of the 2014 Goodwin & Scieszka Innovation Scholarship brings about the beginning of the 2015 Goodwin & Scieszka Innovation Scholarship! Eligible entrants can go http://www.1888goodwin.com and fill out the form or download the application and mail a hard copy to 999 Haynes, Suite 385, Birmingham, MI 48009 to apply.
Entrants must meet these eligibility requirements:
Applicant must be either a current law student at an accredited law school within the U.S. or at an accredited undergraduate university planning to attend law school.
Applicants must have a minimum 2.8 GPA.
Applicants must submit a copy of their transcript.
Congratulations to the 2014 Goodwin & Scieszka Innovation Scholarship winners.
About Goodwin & Scieszka
Scott Goodwin and Jim Scieszka have been investigating and winning cases for over 27 years. Goodwin & Scieszka have been named Michigan Super Lawyers for the last eight years, and Dbusiness Top Lawyers in 2009, 2010, 2012 and 2014 in the area of auto accident, truck accidents and dog bite claims. Scott Goodwin was named Lawyer of the Year in 2004 and will be starting his 1-year term as President of the Michigan Association for Justice on July 1, 2014. You don't collect awards and accolades for 27 years by sitting around. You collect them by winning.