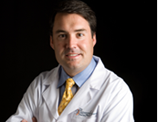 Mequon, WI (PRWEB) June 27, 2014
Quintessa Medical Spa is excited to announce its newly redesigned website, http://www.quintessamedicalspa.com. Using responsive design, the site provides optimal viewing capabilities on PC, laptops, tablets, and smart phones. Patients are able to effortlessly navigate and scroll through Quintessa's extensive information on aesthetic conditions and treatments.
The med-spa's website was redesigned to meet the ever-evolving needs of the public. Over 80% of all potential patients seek out important medical information online. The responsive site will allow patients to easily peruse any topics on the page, flip through Before/After photos, and make an appointment online.
Founded by Dr. Andrew Campbell, Quintessa Medical Spa provides a wide array of noninvasive treatments. Ultherapy, microdermabrasion, and laser hair removal are among their most popular procedures. The spa also offers injectables such as Botox, Juvederm, and Radiesse. The top rated, physician-grade skincare lines can be found at the location, as well as including Obaji and Skin Medica.
The new website is an example of how Quintessa Medical Spa continually stays at the forefront of aesthetic technologies and procedures. Dr. Campbell elaborates, "At Quintessa, we are typically groundbreakers; if something is new and it works, (we) usually know about it." These cutting-edge treatments are what set Quintessa apart from other medical spas.
Dr. Campbell is double Board Certified by the American Board of Plastic Surgery and the American Board of Otolaryngology. He has over 17 years of experience in plastic and reconstructive surgery. Dr. Campbell specializes in aesthetic procedures of the face and neck.
Visit the new website at http://www.quintessamedicalspa.com. To schedule a consultation appointment, call the office at 262.242.7772. For patient convenience, Quintessa Medical Spa has two locations, in Sheboygan and Mequon, Wisconsin. Assistance with transportation or accommodations is available, for those traveling from outside of the area.
Contact:
Quintessa Medical Spa
10604 North Port Washington
Mequon, Wisconsin 53092
262.242.7772
http://www.quintessamedicalspa.com