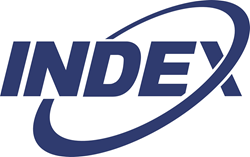 Exposure to commodities is important for successful portfolio diversification.
Chicago, IL (PRWEB) July 01, 2014
Index Capital Management LLC ("ICM"), a subsidiary of IFP, will act as the General Partner of the Fund. ICM is managed by four partners who share a background in commodities and banking and who have considerable experience in building investment products. Jack Bouroudjian is Group CIO and RJ Thompson is the CEO/President of ICM.
The objective is to provide easy access to niche, yet complementary, trading strategies in the commodity sector. The approach to portfolio management is fundamental, and portions of the portfolio will be sub-advised by traders with extensive experience in the cash markets via managed accounts.The Fund will be available to accredited/QEP investors.
"Academics have shown that an exposure to commodities is important for successful portfolio diversification," said Bouroudjian. "But what history has proven is that unless your timing is flawless, having the ability to be both long and short is critical to that success." Jack is a regular contributor to CNBC.
"Our intent from the start has been to provide a pure commodity exposure for investors," said Thompson. "We typically see commodity allocations made via mutual funds that invest in commodity companies or via indices that are long only and have structural flaws. We felt that the truest way to invest in this asset class is through long and short positions based on sound fundamental analysis by seasoned traders."
The firm expects a first close for the fund in 3Q14.
In addition to the Willis Tower headquarters in Chicago, ICM will open a branch office in Delray Beach, Florida, managed by J. M. Huisinga, who also acts as the Head of Business Development for ICM.
About Index Financial Partners LLC
Index Financial Partners LLC is an integrated financial firm based in Chicago. Its principals oversee three distinct business lines - asset management, research and education, and futures brokerage – for clients looking to access niche trading strategies in the commodity markets. The Partners are J. M. Huisinga, Howard Marella, RJ Thompson, and Jack Bouroudjian.