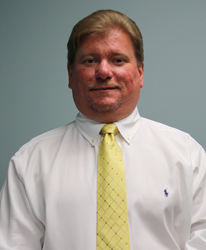 Cincinnati, OH (PRWEB) June 26, 2014
After six years on the Fresh Coat team, Greg Platz has been promoted to the Vice President of Operations role for the Fresh Coat brand.
Each Fresh Coat franchise offers professional residential and commercial painting services. These services include interior and exterior painting, wood staining and refinishing, wallpaper removal, and many other services for nearly every protective coating application. Each location uses quality, environmentally safe materials and offer a live 24/7 Customer Service Center, online scheduling, and free detailed quotes.
"As the Vice President of Operations, I am leading the support system for the Fresh Coat team around the country. I'm here to help grow the business by working with current franchise owners and helping new owners get off the ground," Platz said. "It's my job to continuously focus on improving the business overall and at the owner level. Owners are so entrenched in the day-to-day operations, so they don't always have a chance to look at the big picture of Fresh Coat. That's what we're here for."
Platz, who previously served as the Director of Operations for Fresh Coat, will continue to be stationed at the franchise headquarters near Cincinnati, Ohio.
During his six years with Fresh Coat, the brand has grown by about 100 franchise units. In addition to his operations work, Platz also led in the creation and implementation of the company's cloud-based quoting and marketing software that allows individual franchise owners to offer consistent, market-specific quotes for potential customers, track customer history, send marketing emails to existing and potential customers, and much more. By working with the franchisees around the country, Platz is regularly involved in system upgrades.
"Just like everything we do in operations, the system is meant to make the job easier and more consistent for the franchise owner. The system is incredibly simple to use and it's something that sets us apart," Platz said.
Fresh Coat Painters is celebrating its 10th anniversary this year. In the last year, the company was included in the Bond's Top 100 and named to Entrepreneur Magazine's Franchise 500 list. Fresh Coat is also part of the International Franchise Association, the Small Business Association's Franchise Registry, VetFran, and Minority Fran.
Platz said the most exciting thing about being the Vice President of Operations for Fresh Coat Painters is that it allows him to continue to focus on growing the brand and providing unmatched customer service around the country.
"I came into this brand when it was still in its infancy and I have a real passion for what we do for the franchise owners and their customers. It's also great to be part of a franchise that appeals to people from all walks of life – it's rewarding to see our owners reap the benefits of all their hard work year in and year out. I love being a small part of that."
Fresh Coat Painters is part of the Strategic Franchising Systems family, which also includes Home Helpers, Direct Link, Caring Transitions, TruBlue, and The Growth Coach. Strategic Franchising Systems Executive Vice President Bernie Brozek said he was happy to see Platz move into the Vice President of Operations position.
"Greg was the perfect choice to be promoted to the VP role. His passion, drive and experience as the past Director of Operations showed his love of the brand. It is hard to find someone that cares so much for a brand and its franchisees like Greg does. This is truly not just a job for Greg – it's a real passion," Brozek said.
Learn more about Fresh Coat Painters and find your franchise here: http://www.freshcoatpainters.com/.