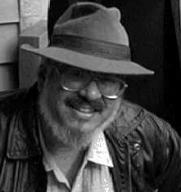 Sleeping Truth will awaken the spiritual bond between all of us regardless of religious persuasion.
Delray Beach, FL (PRWEB) June 27, 2014
"Sleeping Truth strives to bring together varying religious viewpoints in the guise of a suspenseful fictionalized story," enthused Martin Vesole. "We're all spiritual beings first and foremost, that's what binds us all together regardless of religious affiliation. The novel is based on the premise of an age old conspiracy to cover up the truth of who Jesus really was and who actually killed him, all found in an ancient scroll by young boys in a cave many years ago. The rediscovery of this new proof brings to light a deception that has endured throughout recorded history, until today.
"While I've been a professional writer in the legal field for over 30 years, this is my first work of fiction. My hope is that the reader's viewpoint regarding long standing prejudices both relating to doctrine as well as cultural biases about religion as we know it will be softened."
Suppose the Jews didn't kill Jesus? Suppose it was the Romans and this shift in perspective that has caused great division can instead result in a new unification among us. Sleeping Truth delivers an inviting twist in established theology stimulating the reader to rethink what they've been told their entire lives. The time has come to embrace our similarities instead of amplifying our differences.
The story unfolds as two diametrically opposed, highly ambitious religious leaders meet and fall in love during a globally televised debate. The purpose of this debate is to discuss the validity of new information found in a recently discovered ancient scroll turned into The Book of Emet, that shakes the very foundation of organized religion as we know it today. The panel for this hotly anticipated debate includes a Gay Unitarian minister, a divorced New Age Jewish Rabbi, an unhappily married female televangelist, and an elder British historian. The extensive debate between the Christian, Jewish, and scholarly perspectives brings to light the possibility that Jesus was neither the Son of God or nor the Messiah.
The full text of the bonus Book of Emet is also included in the appendix for the interested reader who would like a comparison to the New Testament Gospels.
Martin Vesole is available for interviews and appearances. For booking presentations, media appearances, interviews, and/or book signings;
Contact Deborah Lanore
Ultimate Noise Consulting
uncd3(at)yahoo(dot)com
502.802.2215
About Martin Vesole
Martin Vesole is a 64 year old attorney who attended Washington University in St. Louis and graduated from the De Paul College of Law in Chicago. He lived in Israel for two years attending the Hebrew University in Jerusalem and working on a kibbutz famous for manufacturing the Naot sandal line. Martin worked as a legal writer for Commerce Clearing House in Chicago and also served as President of Temple Menorah and remains on the Board of Directors presently. He's divorced with a stepdaughter and two grandchildren.
About the Shalomist Movement
The mission of the Shalomist Movement is to open hearts and minds to broadening the Judaic doctrine to attract many who have left and revitalize it for all Jews. The root letters of Shalom mean "completeness" and "wholeness." Judaism needs to stretch to become more complete and whole by looking outside itself and being open to adopting ideas from the secular world and other religions that are compatible with Jewish thinking. While the primary focus of theShalomist Movement is on broadening Judaism, it also teaches that there is much we can learn from others, and that building bridges of commonality is the start to a greater spiritual evolution based on global unity versus historical division.
About Ultimate Noise Consulting
Ultimate Noise Consulting is a 24 year full service marketing consulting firm specializing in branding, strategic planning, and ethnographic research. Inquiries directed to Deborah Lanore 502.802.2215.