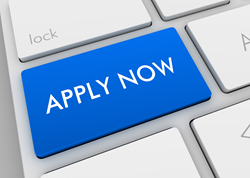 Anderson, SC (PRWEB) June 27, 2014
MAU Workforce Solutions is hiring to fill immediate openings for Welder positions in Anderson, SC. Both first and second shifts are available and a minimum of 6 months welding experience is required. The starting pay is $12.00 per hour. If you have questions about the position or applying please call us at (864) 225-0586. Interested applicants are encouraged to apply online!
Welder Openings:
1st and 2nd shifts available.
Starting pay is $12.00/hour.
Minimum 6 months welding experience required.
Please note: Applicants must submit to a drug screen and background check.
MAU Workforce Solutions staffs excellent, effective people for their partners, allowing them to focus on their core competencies. Headquartered in Augusta, GA since 1973, MAU is a family-owned, minority company making lives better for applicants, clients, and employees through innovative workforce solutions. Today, with Branch and vendor on premise locations across the South and recruiting partners worldwide, MAU has global capabilities to help with all staffing, recruiting, and outsourcing needs.