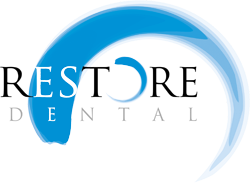 Bentonville, AR (PRWEB) June 27, 2014
As part of their commitment to being on the cutting edge of technology, Restore Dental has recently acquired a new tool for dental treatments. The Picasso Dental Laser will be available for a variety of uses, including soft tissue and periodontal procedures.
This product is an award-winning technology, voted as one of the top 10 products in 2013 and one of the top 50 technology products for the fourth straight year in 2013.
At Restore Dental, the team has been finding the Picasso Dental Laser to be a great help for many treatments, including palliative care in the treatment of ulcerative oral lesions (Recurrent Aphthous Ulcers (RAU or RAS)), Oral Herpetic lesions (HSV-1)), and cold sores. During the summer months, patients' fever blisters and sores are becoming more active due to the weather and the increased sunshine. This tool is helping accelerate wound healing and provide almost immediate pain relief.
For more information about the new dental laser, visit http://www.amdlasers.com/Dental_Laser:Picasso-7w. To schedule an appointment at Restore Dental, call 479-259-9060 or visit http://www.restoredentalbentonville.com/.
Dentist Dr. Lindsay English and the Restore Dental team work tirelessly to ensure all dental needs are met. They aim to be the leading culture that provides affordable, modern, one-visit dentistry. Taking care of the customer is not a cliché at Restore Dental. It is about being customer driven and engaging to find out what they want, and helping to reach their goals. The same is true for Restore's dentists, team members and vendor partners. At Restore Dental, their goal is to deliver the best dental treatments possible. They want their customers to experience the benefits of a healthier mouth and a healthier smile. Contact their office, located in Bentonville, AR, to schedule a complimentary consultation today.