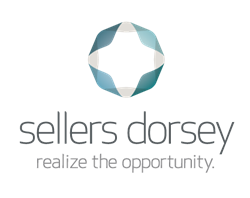 We want to help states discover new ways to maximize their Medicaid resources through healthcare policy and financing innovations.
Philadelphia, PA (PRWEB) June 27, 2014
Sellers Dorsey Managing Principal Billy Millwee and former CMS Acting Administrator Charlene Frizzera will present at the 2014 American Health Lawyers Association Annual Meeting in New York City on July 1. The AHLA is the largest educational organization devoted to legal issues in the health industry. Their presentation will compare the perspectives of those states that have opted to expand Medicaid and those that have not. Millwee and Frizzera will also discuss alternatives to traditional expansion, such as the use of private-public partnerships and premium support programs, through Medicaid waivers.
Sellers Dorsey and Leavitt Partners recently announced a strategic alliance to assist states in the design and implementation of innovative reforms that will improve the sustainability and flexibility of their Medicaid programs. Members of the combined team have worked on several Medicaid reform initiatives, including Pennsylvania, Wisconsin, Texas, Utah, Michigan, Colorado, and Massachusetts.
Billy Millwee serves as a Managing Principal with Sellers Dorsey's growing team of advisers working with its clients on assessment of new healthcare markets and products. His expertise includes design, implementation, and evaluation of Medicaid programs. Prior to joining Sellers Dorsey, Millwee served as the Texas Health and Human Services Commission (HHSC) Deputy Executive Commissioner and Medicaid Director from 2009 until August 2012 where he was responsible for the $30 billion Texas Medicaid and CHIP programs. With over 20 years of experience in state Medicaid programs, Millwee offers a deep understanding of the complexities of Medicaid. He also brings a national perspective from having served on the board of the National Association of Medicaid Directors (NAMD) and through completion of the Robert Wood Johnson/Center for Health Care Strategies Medicaid Leadership Fellowship.
Charlene Frizzera is President of CF Health Advisors and also serves as a Senior Advisor and FuturePanelTM member at Leavitt Partners. Through both roles, she advises corporate, government, and nonprofit organizations on Medicaid, Medicare, and other health reform issues. Frizzera formerly served as Acting Administrator for the Centers for Medicare and Medicaid Services. Among her accomplishments at CMS, she led program policy and operations while executing the design and implementation plan of the Affordable Care Act. Frizzera possesses years of operational experience at CMS leading budget management, information technology and systems, human resources, contracting, administration, and program integrity. She is a two-time recipient of the Presidential Rank Award.
"We want to help states discover new ways to maximize their Medicaid resources through healthcare policy and financing innovations," said Millwee. "Even if they choose to opt out of a traditional expansion, there are viable waiver options available to them."
About Sellers Dorsey
Sellers Dorsey consists of an industry-leading team of consultants and thought leaders from the worlds of policy, government, business, and industry, allowing the firm to provide a fully integrated suite of services to clients. Sellers Dorsey has a deep understanding of Medicaid, having consulted in over 30 states on a range of financing, policy and operational projects, and Medicare financing and policy. Its reputation is one of creativity and accomplishment. More at http://www.sellersdorsey.com.
###
Contact:
Christopher R. Labonte, Principal and Director of External Affairs
clabonte(at)sellersdorsey(dot)com
T: 215.279.9746 C: 215.514.4377