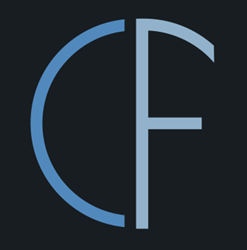 It is so important to the work of nonprofits such as Flatirons Habitat for Humanity to receive such tremendous support from our business community.
Boulder, Colo. (PRWEB) June 27, 2014
Flatirons Habitat for Humanity, Connect First and the World Racing League (WRL), a grassroots motorsport series created with the idea that road racing be accessible and fun for everyone, are working together to better serve the Front Range Community. Through donating portions of race proceeds to Habitat and participating in company house builds, Connect First and the WRL are working with Habitat to achieve their mission of a world where everyone has a decent place to live.
"So many of our neighbors and our community were crippled by the flood, and are still in serious rebuilding mode," said Dan Candee, Connect First COO. "Habitat is facilitating many rebuild projects along the Front Range, and we want to do everything we can to support that mission."
The qualities required to succeed in endurance racing include passionate perseverance, constant working through challenges, collaborating with teams, and maintaining a strong sense of humor in the face of constant challenge. The same qualities are essential to Habitat's mission of rehabilitating and building homes.
"It is so important to the work of nonprofits such as Flatirons Habitat for Humanity to receive such tremendous support from our business community," said Susan Lythgoe, Flatirons Habitat Executive Director. "When we have the opportunity to extend that support and message to a broader audience through the World Racing League, it is even more impactful. It was so exciting to spend time with the Connect First team at the endurance race and share our mutual passions for events such as that and help to improve our community. Many thanks to Connect First for making that bridge possible."
For more information on Connect First's charitable participation, please visit the Connect First Foundation.
About Flatirons Habitat for Humanity: For over 20 years, Flatirons Habitat for Humanity has served the Boulder Valley school district and the City and County of Broomfield. This Habitat affiliate is part of a global, nonprofit housing organization operated on Christian principles that seeks to put God's love into action by building homes, communities and hope. Flatirons Habitat for Humanity is dedicated to eliminating substandard housing locally and worldwide through constructing, rehabilitating and preserving homes; by advocating for fair and just housing policies; and by providing training and access to resources to help families improve their shelter conditions. Habitat for Humanity was founded on the conviction that every man, woman and child should have a simple, durable place to live in dignity and safety, and that decent shelter in decent communities should be a matter of conscience and action for all. For more information, visit http://www.flatironshabitat.org.
About Connect First: Connect First is an award-winning SaaS telecommunications and cloud contact center software provider that focuses on customer satisfaction and elegant hosted solutions. Connect First offers a robust platform, designed and supported by a team of highly experienced engineers, designers and business analysts, and backed with personalized in-house customer care. Solutions include Cloud Routing, Inbound ACD, Outbound Dialing, Call Tracking, Interactive Voice Response (IVR), Voice Broadcast, Disaster Recovery, Predictive Dialer, Real-Time Telemetry, CDR Reporting, Live Agent Chat and more. Through a consultative approach with each customer interaction, Connect First builds customized solutions to meet the needs of a discerning customer base. Visit http://www.connectfirst.com for more information or a free consultation with a contact center solutions expert.