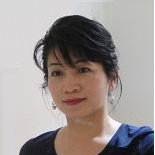 Palo Alto, CA (PRWEB) June 30, 2014
The Board of Trustees recently appointed Liz Li, Ph.D. as the new president of Sofia University, FPC (Flexible Purpose Corporation). Earlier this year Sofia University was on the brink of insolvency, forcing mass layoffs and budget cuts. Luckily, Dr. Li and a group of Silicon Valley investors saved the school from closing its doors for good.
"We saw a unique opportunity to make an impact on the Silicon Valley community," said Dr. Li. "The misconception is that we came here to get rid of the schools transpersonal programs. The reality is that we want to build a stronger and sustainable Sofia by utilizing the foundational principles and programs already in place".
A proven leader and educator, Dr. Li has a Ph.D. in Computer Science and brings 25 years of industry and academic expertise to her role as President. A huge part of her academic career is the training she received at the Harvard Institute for Educational Management. During her professional career, Dr. Li worked in various positions at high-tech companies such as Sony, Motorola Inc., and McNair Technologies Corporation. She was also a founding Vice President and Professor at the International Software School of Wuhan University from 2001 to 2005. Dr. Li was Dean of Faculty, Chief Academic Officer and WASC Accreditation Liaison Officer at International Technical University (ITU). She is credited with bringing ITU from non-accredited to WASC accredited.
Pending the approval of The Accrediting Commission for Schools, WASC, Sofia is slated to offer a Master of Science degree in Computer Science and a Masters in Business Administration. Both degree programs will combine technological development with transpersonal values and skills for the practicing professional.
"We are doing something unique in bringing together two seemingly different worlds of technology and humanistic values in one graduate program. Not only does our curriculum promote creativity, cultural sensitivity and mindfulness, but it brings essential skills and values to the next generation of well-balanced leaders in the workplace," said Dr. Li.
About Sofia University
Founded in 1975, Sofia University (formerly The Institute of Transpersonal Psychology) is a private, non-sectarian university accredited by the Western Association of Schools and Colleges. For nearly 40 years, within the context of scholarship and research, the school has offered transformative education for the whole person, probing the mind, body, spirit connection. As Sofia University, the school is broadening its mission, embracing multiple current technological and business disciplines and adding new graduate degree programs building on its tradition of leadership in transpersonal and interpersonal skills and value development. For more information, visit http://www.sofia.edu.