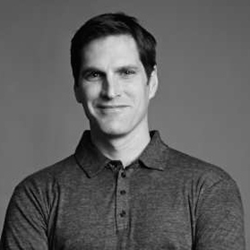 "Leading this organization is the opportunity of a lifetime, and I am very honored and humbled to have been considered and ultimately selected for this position," said Mr. Romney
Salt Lake City, Utah (PRWEB) June 30, 2014
CharityVision International, the global leader in sustainable, philanthropic eye care programs, today announced the appointment of Josh Romney as President, effective July 1, 2014. Mr. Romney brings a wealth of business and public policy background to this new position. "In Josh we have found a person of passion and ability who is deeply committed to our mission of eliminating needless blindness worldwide," said Dr. Bill Jackson, founder of the organization and chair of the Board of Directors. "Josh has extensive experience in both the private and non-profit sectors and has a deep knowledge of our cause having actively served on our Board of Directors for more than five years. He is an engaging leader whose style relies heavily on collaboration and partnership. His skill set will help us expand our operations as we address the more than 20,000,000 victims of curable blindness."
CharityVision International is based in the United States and has operations in more than twenty-five countries. CharityVision partners with local doctors to create sustainable eye care systems in developing nations.
During the past twenty-five years CharityVision and it's local partners have screened more than 4,400,000 people worldwide and facilitated more than 395,000 sight saving procedures. The organization's goal is to create self-sustaining programs that will significantly reduce the number of those who are dealing with low vision and blindness within the next three decades.
Mr. Romney's appointment follows an extensive search that began when the Board of Directors decided to significantly ramp up operations. "Leading this organization is the opportunity of a lifetime, and I am very honored and humbled to have been considered and ultimately selected for this position," said Mr. Romney.
Mr. Romney is the founder of The Romney Group, which owns and operates multifamily, office and industrial properties throughout the U.S. He currently serves as an Executive Board member at the Romney Institute at Brigham Young University. He also serves as a board member of the Utah Governor's Office of Economic Development. He earned an undergraduate degree in English from Brigham Young University in 2000 and a master's degree from Harvard Business School in 2005. Mr. Romney currently lives in Holladay, Utah with his wife, Jen, and their six children.