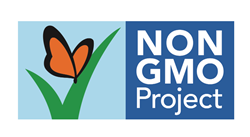 We are dedicated to offering the very best products for those with food allergies and beyond
Boston, MA (PRWEB) June 27, 2014
Ian's, a national leader in allergy-friendly/gluten-free meal solutions, snacks and chef's ingredients like breadcrumbs and croutons announces that they are planning to develop recipes using ingredients that are organic or without genetically modified organisms.
Ian's already offers three USDA certified Organic products and seven skus made without GMOs that are verified by the Non-GMO Project, an industry-recognized organization that evaluates and authenticates manufactured foods as non-GMO:

Gluten-Free Alphatots™, 12 oz.
Gluten-Free Alphatots™, 48 oz.
Organic Chicken Nuggets, 12 oz.
Organic Chicken Nuggets, 48 oz.
Original Panko Breadcrumbs, 9 oz.
Italian-Style Panko Breadcrumbs, 9 oz.
Whole Wheat Panko Breadcrumbs, 9 oz.
Ian's policy has always been to avoid the use of GMO ingredients when possible, and the company is amplifying its commitment by developing new products made with organic or non-GMO ingredients and also by modifying recipes of existing products to eliminate GMO ingredients where it can without compromising great taste.
"We are dedicated to offering the very best products for those with food allergies and beyond," said Chuck Marble, CEO of Elevation Brands, Ian's parent company. "We look forward to increasing our organic and non-GMO offerings while maintaining the great taste and nutritional profile our products are known for and consumers trust."
Ian's has always been committed to offering only the highest quality all-natural products that are minimally processed and made without artificial colors, flavors or preservatives. Nearly all of Ian's products are wheat, gluten, milk, casein, egg, nut and soy free so that Ian's can provide allergy-friendly/gluten-free meal solutions families trust, meaning and they can live the worry-free lifestyle they deserve.
For more about Ian's, please visit http://www.iansnaturalfoods.com. For interviews or product samples, please call the contacts listed at the end of this release.
ABOUT IAN'S NATURAL FOODS
Ian's is the pioneer of high-quality, all-natural, allergy-friendly foods consumers can trust. Products are manufactured in Ian's Framingham, Mass. FDA/USDA, facility where allergy-friendly food safety practices exceed federally mandated standards. Each batch is laboratory-tested for allergens and the plant's equipment is cleaned and sanitized with impeccable care after every production.. Ian's allergy-friendly foods are available nationwide at local natural and organic retailers and in the natural section of many grocery store chains or by direct purchase online at http://www.iansnaturalfoods.com.
MEDIA CONTACTS:
Jeremy Andrew Belitsos
McFadden/Gavender
O: (520) 882-6262
M: (530) 332-3732
Jeremy(at)mcfaddengavender(dot)com
Diego Romero
McFadden/Gavender
O: (520) 882-6262
M: (520) 401-1693
diego(at)mcfaddengavender(dot)com
Website:
http://www.iansnaturalfoods.com
###