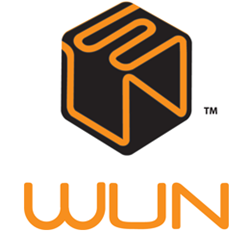 Boston, MA (PRWEB) June 30, 2014
WUN Systems LLC, a shared space technology provider, continues to fuel the shared space movement with its summer sponsorship of the Cambridge, MA Global Workspace Association Local Member Network Mixer.
Cambridge's Local Member Network (LMN), will be held July 7, 2014 from 6:00 p.m.- 8 p.m. at Workbar Cambridge, 45 Prospect St., Cambridge, MA.
The event will begin with a message from a GWA board member and will continue with presentations and discussions from workspace experts who will share industry trends and strategies. The mixer will provide ample time for shared space providers to synergize with each other.
Dale Hersowitz, CEO of WUN Systems shares his enthusiasm for the workspace mixer and stated, "GWA's Local Member Networks are a great way for local business center owners and operators to learn from each other."
WUN has been a longtime workspace sponsor, supporting workspace and coworking events and conferences such as the Global Workspace Association, Alliance Business Centers, Worktech13, Workspace Association of New York, the Global Coworking Unconference Conference and various Local Member Network events throughout North America.
For more information regarding Cambridge's GWA Local Member Network Event, contact WUN Systems at 877-986-2801.
About WUN Systems
WUN Systems provides workspaces with data, telephone systems, VoIP, Wi-Fi, Internet, security and cloud services designed specifically for executive suites in over 80 cities across North America. WUN Systems' voice and cloud-based technology products enable workspace providers to deliver enterprise-grade products and services to executive suite clients.