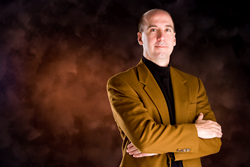 In ways small and big, nanotechnology is well-positioned to have an out-sized impact on the world around us.
Washington D.C. (PRWEB) June 30, 2014
It's been a decade since Futurist Jack Uldrich authored the best selling book, "The Next Big Thing is Really Small: How the Future of Nanotechnology Will Change Your Business," and in his latest article, "10 Surprising Ways Nanotechnology is Climbing into Your Life," he's discussing ten new ways nanotechnology is transforming the world around us.
According to Nano.gov, "Nanotechnology is the study and application of extremely small things, and can be used across all the other science fields such as chemistry, biology, physics, materials science, and engineering." In 1959, long before nanotechnology was even coined as a phrase, physicist Richard Feynman delivered his paper, "There's Plenty of Room at the Bottom," at an American Physical Society meeting at CalTech. Feynman's work was a catalyst for nanotechnology, as he described a process in which, "scientists would be able to manipulate and control individual atoms and molecules."
Since 1959, scientists all over the world have been delving into what is now been deemed "nanotechnology" by viewing and controlling individual atoms and molecules.
Uldrich, a renowned scholar and international speaker, is fascinated with nanotechnology, so much so that one of his companies is named the Nano Veritas Group (truth in small things), which is a consultancy that helps businesses, venture capitalists, and governments profit from nanotechnology.
He recently finished a four-month long tour as a featured keynote speaker for the Verizon Wireless Connected Technology Tour. On the tour, he addressed how the Internet of Things will transform business. And these days, he's back to writing about the latest trends in nanotechnology.
Uldrich says, "In ways small and big, nanotechnology—the science of the small—is well-positioned to have an out-sized impact on the world around us. If you need further proof, look around. Nanotechnology is already inside your smartphone and might soon be inside your body battling cancer. Who knows, it may even be outside your window at this very moment in the form of a gecko-like human scaling a self-cleaning, nano-enhanced solar window."
Wait a minute a gecko-like human? "Yes," Uldrich says, "and that is just one among several of the latest technological feats that have been made in nanotechnology." According to Kurzweil Accelerating Intelligence, "The first known human climbing of a glass wall using gecko-inspired climbing devices has been demonstrated by DARPA's Z-Man program."
From self-cleaning cars to self-healing cell phones, Uldrich covers nine other nano-technological advances that he believes will change the shape of the future in his latest article.
Parties interested in learning more about Jack Uldrich, his books, his daily blog or his speaking availability are encouraged to visit his website at: http://www.jumpthecurve.net. Media wishing to know more about upcoming events or interviewing Jack can contact Amy Tomczyk at (651) 343.0660.