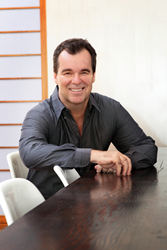 What people need is a strategy that helps them get a house without applying for a new home loan or paying a large deposit fee.
(PRWEB) June 27, 2014
A new survey from ME Bank found that 13.9 percent out of their 1000 respondents have bought a house with their parents, 12.2 percent purchased real estate with other family members, while 4.3 percent entered the market with a friend, news.com.au reported on 16 June 2014.
In light of this report, Rick Otton, a respected property coach, tells Aussies that they could still buy property without having to depend on co-signers, since pairing up with family members or friends have serious risks.
"Buying a house when you're single has become tougher in the past few months due to the accelerated increase of house prices around the country. Under a traditional process, you need a lot of money to get in; a resource which is limited when you're entering the market alone. As an alternative solution, a number of singles choose to take the journey of homeownership with their family and friends, in the absence of a partner. But I can't recommend everyone to follow this strategy without first mentioning the risks co-signers face," Mr. Otton revealed.
"Remember that if you default on your payments, there's a risk that your co-signers may lose their home, if they use their own property as a guarantee or collateral for your home loan. So if your parents co-signed the loan, they may be forced out of their house during their retirement. And this is a scenario you should avoid at all costs," he continued.
Mr. Otton also said that rather than take the risky route to home ownership, seller finance strategies provide a more efficient way in the real estate market for everyone hoping to get a house of their own.
"Having a partner or a co-signer is not a requirement when buying a house. What people need is a strategy that helps them get a house without applying for a new home loan or paying a large deposit fee. And that's what seller finance strategies offer to everyone with the right mindset about the market right now," he said.
The We Buy Houses Radio is a weekly broadcast featuring Rick Otton and his creative solutions on how to solve all of your property problems. Visit http://WeBuyHousesRadio.com/ to catch all of the episodes and transcripts.
Australian property investment specialist, Rick Otton, has been developing, sharing and teaching his innovative real estate strategies for 23 years. As the founder and CEO of We Buy Houses, which operates in the US, UK, Australia and New Zealand he is known for introducing cutting-edge techniques that have enabled previously disenfranchised people to get out of the rental cycle and into their own homes.
His innovative low-risk, high-reward approach to Australian real estate investing has been featured in a variety of television programs and magazines, including Today Tonight, Hot Property and Australian Property Investor. His real estate book, published in 2012, ''How To Buy A House For A Dollar', voted by Money Magazine and Dymocks Book stores as one of the Top 10 Most Popular Finance Titles for 2013.
As well as conducting free seminars, workshops and conferences in the UK and Australia, Mr. Otton releases a weekly podcast on iTunes, Creative Real Estate. In these he shares examples of real transactions, and you can listen to his students share their own experiences using his strategies.
Go to WeBuyHousesRadio.com to listen to Rick's free podcasts.