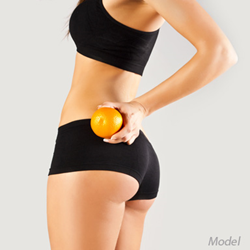 Newport Beach, CA. (PRWEB) July 03, 2014
Dr. Joseph T. Cruise, Orange County buttock augmentation surgeon, has seen a noticeable increase over the past year in the number of patients coming to see him for his Brazilian butt lift procedure (http://orangecountycosmeticsurgery.com/brazilian-butt-lift/). The demand seen by Dr. Cruise is consistent with the American Society of Plastic Surgeons (http://www.plasticsurgery.org/) statistical report for 2013, which shows buttock augmentation with fat transfer has seen a 16% increase from 2012-2103 in the United States.
"I wasn't entirely surprised by the ASPS data showing buttock augmentation surgery has increased over the past year, because my practice has seen similar results. With so much media attention surrounding the backsides of celebrities, it was only a matter of time," mentioned Dr. Cruise.
For more information about the Brazilian butt lift, please visit:
http://orangecountycosmeticsurgery.com/brazilian-butt-lift/
Dr. Cruise believes there are several reasons why his Orange County practice is seeing more patients requesting Brazilian butt lift surgery. First and foremost, the celebrity backsides of J. Lo, Beyonce, and Kim Kardashian have become almost iconic and now women are wanting to mirror image those vuluptious curvy derrières. As a result, more people have turned to the Internet and other media outlets to learn about options for enhancing their booty, which has led to the awareness of buttock augmentation with fat transfer. Lastly, Orange County is known for beautiful year-round weather, miles of pristine beaches, and a community of active people who are fitness, health and beauty minded. This type of environment caters to women who are conscious about looking their best at all times.
In Orange County, buttock augmentation with fat transfer is a wonderful option for those seeking a more attractive backside, because the surgery itself is relatively straight forward, carries fewer risks and complications than other cosmetic procedures, and has no significant recovery time. Most patients can return to work within a week and can resume strenuous activity in approximately four weeks. In addition, there are only small pinhole incisions, which require very little care and are undetectable once healed. For all of these reasons mentioned, Dr. Cruise expects buttock augmentation with fat transfer in Orange County to continue to gain in popularity in the coming years.
About Cruise Plastic Surgery:
Cruise Plastic Surgery, located in Newport Beach, Orange County, California, is one of the top plastic surgery practices in the Southern California region. The director, Dr. Joseph T. Cruise, is a fully trained, board-certified plastic surgeon specializing in facelift, breast augmentation, tummy tuck and other cosmetic surgery procedures. Dr. Cruise is also one of the region's best known surgeons for rhinoplasty (nose surgery), neck lift surgery and gynecomastia. His dedication and focus is clearly evident in the comprehensive educationally based web site he manages and the concierge-like customer service his patients receive from the entire office. Experience and predictably good results have earned him the distinction of being one of the best plastic surgeons in Orange County.