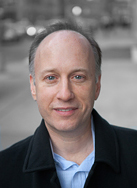 The CreativeWorx innovation is simply amazing. Less effort...more profitability...for service organizations.
New York, NY (PRWEB) June 30, 2014
CreativeWorx, the global leader in automated time capture solutions for service organizations and advertising agencies, announced today that Chief Executive Officer (CEO) Mark Hirsch will be interviewed this morning by Kevin Price on the Price of Business, Business Talk 1110 AM on Bloomberg Talk Radio. In this personal interview, Mr. Hirsch will speak about how CreativeWorx is driving innovation and leading the charge on corporate productivity and profitability.
DATE: Monday, June 30, 2014
START TIME: 8:10am ET | 8:10am CT | 5:10am PT (U.S.)
NETWORK: Bloomberg Radio
STATION: 1110 AM KTEK
SHOW: The Price of Business
HOST: Kevin Price
CreativeWorx has developed an innovative data-mining platform that allows workers and companies to automatically capture and analyze how their business gets done. This delivers unprecedented insights and automation. For example, the first solution addresses the timesheet challenge facing service professionals, such as consultants, attorneys, freelancers and advertising agencies.
About Bloomberg:
Bloomberg connects influential decision makers to a dynamic network of information, people and ideas. Our strength - quickly and accurately delivering data, news and analytics through innovative technology - is at the core of everything we do. With over 15,000 employees in 192 locations, we deliver business and financial information, news and insight around the world. http://www.bloomberg.com
About Kevin Price:
Kevin Price is Host of the Price of Business on Business Talk 1110 AM KTEK, M-F at 7 am CST; a nationally syndicated columnist, a guest on radio and TV shows around the country, author, and Publisher/Editor in Chief of US Daily Review (a national news site). He hosts a video commentary called the Price Point Edition which is on sites with a combined audience of 30 million a month. He also writes a technology feature for the Huffington Post. He is frequently found on Fox News, Fox Business, and other programs.
About CreativeWorx
CreativeWorx is a New York-based technology company redefining enterprise productivity. It was founded by an ambitious team of former Adobe employees who are passionate about eliminating outdated enterprise workflows. CreativeWorx has built a data-mining cloud-based platform that redefines productivity by harnessing untapped worker data to power real-time efficiencies and improved analytics. CreativeWorx is privately funded.
CreativeWorx was named 2013's "Most Fundable Startup" at the New York City based Startupalooza investor pitch competition and the "Best Information Technology Company" at the New Jersey Technology Council (NJTC) Venture Conference.
To learn more, please visit: http://www.creativeworx.com. Follow us on Twitter at @CreativeWorxCo.
TimeTracker Overview video: http://vimeo.com/90387965
# # #
Contact Information:
Mark Hirsch
CreativeWorx
http://www.creativeworx.com
212.292.3190