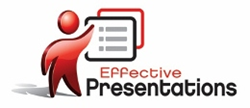 'When the trust account is high, communication is easy, instant, and effective.' ~ Stephen R. Covey
Lakewood, CO (PRWEB) June 27, 2014
Lakewood-based Effective Presentations is pleased to announce a new partnership with the Colorado Association of REALTORS® (CAR), affording special discounted pricing exclusively for CAR members. The move will give REALTORS® an edge on critical communications skills that will strengthen relationships with clients and get results.
"We are already well-known for our expertise in presentation and public speaking skills, and now we are starting to work with businesses to provide leadership in new ways," says Effective Presentations founder Mike Fruciano. "Our goal is to work with businesses—big and small—to develop the soft skills their sales forces and company leaders need to build trust and develop strong relationships with their clients. It's just one more way that Effective Presentations continues to evolve and broaden our spectrum of highly interactive communication skills training."
Members of the Colorado Association of REALTORS® now have discounted access to Effective Presentations' wealth of knowledge, thereby giving each and every REALTOR® an opportunity to sharpen their skills in a way that will appeal to clients and ensure success. Effective Presentations has a training workshop to benefit virtually every REALTOR®, including Time Management, Maintaining Balance in Your Life, and Intuitive Selling Skills.
"Times have changed," Fruciano says. "The approach to selling—no matter what the product is—has to change, too. In the world of real estate, the reasons for buying a home aren't what they were even 20 years ago. REALTORS® need to have an approach that will gain their clients' trust and demonstrate that they are knowledgeable and experienced. We can help with that."
Moreover, Fruciano says REALTORS® are juggling a myriad of challenges in terms of time and territory managements, nurturing relationships with buyers and sellers, and prioritizing everyday tasks. This new partnership demonstrates CAR 's recognition that it is incumbent upon leaders not only to set clear expectations of performance and outcomes, but also to offer guidance and assistance.
As the state's largest professional, voluntary, non-profit, real estate trade association, the Colorado Association of REALTORS® serves more than 18,000 REALTOR® members across the state, who are also members of 37 local associations statewide and the National Association of REALTORS®.
More information about CAR's partnership with Effective Presentations can be found online at effectivepresentations.com/car.
###
For more information, contact:
Mike Fruciano
Effective Presentations
800-403-6598