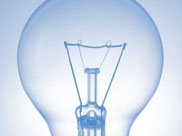 London, England (PRWEB UK) 11 July 2014
London School of Marketing (LSM), a leading institution offering accredited marketing and business qualifications in the heart of London, has released its latest whitepaper, titled Operations Analysis. This whitepaper joins a host of other valuable resources freely available to existing and prospective students.
"Companies need to be strategically and operationally sentient in order to survive in a competitive marketplace. This means harnessing their capabilities in order to achieve strategic objectives," states the free whitepaper, available on the London School of Marketing's official website. "The challenge is that companies are usually separated into different departments and functions. When they set their own targets, this alienates the departmental objectives from the overall organisational objective."
Using London School of Marketing as a case study, Operations Analysis, written in partnership with BQu Research, addresses the ways that The Balanced Scorecard can cost-effectively measure and analyse the financial and non-financial factors of a business in order to achieve objectives across the entire organisation.
"Organisations which excel at setting solid objectives and matching their resources to them optimally survive. But most fail in establishing proper objectives that will lead to profits. So why are objectives so important? The answer is straightforward – objectives provide the basis for measurement. As the saying goes, what gets measured, gets done."
To download the free whitepaper, click here.
London School of Marketing delivers accredited marketing and business qualifications, and offers courses from recognised professional bodies such as CIM, EduQual and CAM, BA (Hons) Marketing, MA Marketing and Innovation, and an MBA from Anglia Ruskin University. Based in Central London, it is a QAA approved institution and holds Highly Trusted Status with the UKBA. The school also has offices in Sri Lanka, a network of Local Access Points (LAPs) and online programmes of learning. Courses are run over a broad range of study modes. Further details are available at: http://www.londonschoolofmarketing.com.