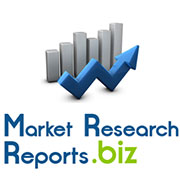 Global And China Power Tool Industry Report, 2013-2014
(PRWEB) June 27, 2014
Global and China Power Tool Industry Report, 2013-2014 mainly includes the following:
Introduction to power tools
Global power tool market and industry
Global property and infrastructure construction market
Power tool market and industry in China
Analysis of 16 power tool manufacturers
Browse Full Report with TOC: http://www.marketresearchreports.biz/analysis-details/global-and-china-power-tool-industry-report-2013-2014
Power tools are used primarily in three fields: construction, DIY and gardening, and therefore they are closely related to infrastructure construction and real estate market. Except for the period of financial crisis, the power tool market has remained fairly stable, with narrow scope of fluctuations.
In 2013, both China and the United States witnessed an excessively thriving property market, especially for China. Entering 2014, however, China's property market dived, and the US housing market presented a declining tendency. As for China, both real estate market and infrastructure construction market showed an upward trend, mainly caused by Chinese Government's crackdown on corruption. In the United States, however, the number of new home starts was annualized at 1.001 million units by May, versus a projected number of 1.03 million homes, down 6.5% on a month-on-month basis for new home starts and 3.9% for the projected decrease. And also as of May, the number of building permits was annualized at 991,000 homes compared with an expected number of 1.05 million units. The building permits were down 6.4% from a month earlier while the estimated drop stood at 0.9%. Additionally, the high short-term interest rates in the US hurt the housing market, and this would be worse in 2015. But the power tool market slightly lagged behind the real estate market. So, 2014 is expected to be a good year for power tool market.
To Download Full Report with TOC: http://www.marketresearchreports.biz/sample/sample/208665
In 2013, the global market size of power tools approximated USD16.3 billion, an 8.7% increase, and this figure is expected to reach USD16.8 billion, up 3.1%. But it is projected that the power tool market will shrink by 4.2% in 2015, to USD16.1 billion.
The global power tool market characterizes a quite high market concentration degree, with Stanley Black & Decker's and TTI's markets converged in North America, Makita's and Bosch's in Europe, Hilti's in infrastructure construction in Europe and Hitachi-koki's in Japan and Europe. The revenue of the four giants all outnumbers USD3 billion, and there is a small gap between them.
To Inquiry Before Buying Report:
http://www.marketresearchreports.biz/analysis/208665
Table of Content
1 Introduction to Power Tools
2 Power Tool Market and Industry
2.1 Global Power Tool Market
2.2 Global Infrastructure Construction and Building Market
2.2.1 Europe
2.2.2 The Middle East and North Africa
2.2.3 Sub-Saharan Africa
2.2.4 Latin America
3 Power Tool Industry and Market in China
3.1 Power Tool Industry in China
3.2 Power Tool Market in China
3.3 Property Market in China
4 Major Power Tool Manufacturers
4.1 Chervon Holdings Ltd.
4.2 Shanghai Ken Tools Co., Ltd.
4.3 Jiangsu Dongcheng Power Tools Co., Ltd.
4.4 Jiangsu Jinding Electric Tools Group Co., Ltd
About us
MarketResearchReports.biz is the most comprehensive collection of market research reports. MarketResearchReports.Biz services are specially designed to save time and money for our clients. We are a one stop solution for all your research needs, our main offerings are syndicated research reports, custom research, subscription access and consulting services. We serve all sizes and types of companies spanning across various industries. Kindly Visit: http://www.marketresearchreports.biz/.
Contact US:
Office: United States
State Tower
90 State Street, Suite 700
Albany, NY 12207
United States
Toll Free: 866-997-4948
Tel: +1-518-618-1030
E: sales(at)marketresearchreports(dot)biz
For More Machines & Parts Market Research Reports: http://www.marketresearchreports.biz/category/134