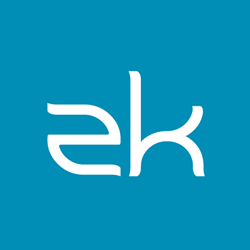 ZK's excellent MVVM model makes reuse of software component easy and efficient.
London (PRWEB) June 27, 2014
ZK's deployment across the globe has been increasing rapidly over the years, ranging from internal management systems to high traffic public web applications and many more, demonstrating ZK's versatility and usability. Recently, ZK is also adopted in the field of environmental protection to provide a dolphin tracking system to help protect dolphins from human activity and resource exploitation – the ARION project.
Arion's main objective is in the improvement of the conservation status of the bottle-nose dolphin, the coastal species among Mediterranean cetaceans which are most exposed to threats due to human activity and resource exploitation. Arion is an interference avoidance system capable to detect and track dolphins, to identify the threats and to prevent collisions and other risks by diffusing presence warning messages in real time to all parties involved (tourists, professional and recreational fishermen, MPA management), enforcing a protocol of conduct to reducing risks for the species developed and agreed by involved stakeholders in cooperation with the local Coast Guard branch.
One of the tools developed to meet Arion's goals is the project web portal which is where ZK comes into the picture. The portal business logic is realized by means of ZK's MVVM model, with access to the database through plain JDBC. ZK allows a very rapid design and development cycle, primarily for what concerns the development of the applications' user interface layer, without sacrificing aspects such as power and flexibility. Specifically concerning the Arion portal, developers were able to develop a Web Application whose user interaction was comparable to those of native desktop applications. The MVVM model also allowed a very powerful modularization of the code, allowing developers to increase the reuse of code.
Arion now provides the implementation of a real time interference avoidance system capable to detected and track dolphins, to identify the threats and to prevent collisions and other risks by diffusing presence warning messages. Upon reception of the warning messages the ships and boats present in the area will be invited to follow the protocol of conduct and the Coast Guard will supervise its application.
The project intends now to demonstrate the effectiveness of the proposed tool for reducing threats and improving preservation, as well as the possibility of easily reproducing and conducting it in other Mediterranean areas.
To learn more about the case study, read here.
About Potix
Potix Corporation develops and supports ZK, the #1 Java based Ajax solution on SourceForge.net, the world's largest open source host. Innovation is the most driving force behind the growing Potix. Potix delivered the first Ajax framework to support Java and Android phones, the first embeddable Ajax spreadsheet, and the first to synergize the power of pure Java, markup and scripting languages.
ZK has more than 1,500,000 downloads since its first release in late 2005. ZK is deployed by a large number of Fortune Global 500 companies, including Barclays, Societe Generale, Swiss RE, eBay, Roche, Deutsche Bank, Sony, Sun Microsystems, Audi, EMC and Toyota, providing them with the ability to rapidly create rich Ajax enterprise level applications.
About Softeco
Softeco Sismat has been a leading company in the Italian Information and Communications Technology (ICT) market since 1979, providing specific application and technological competences to enable customers to exploit the potential offered by ICT, with a particular focus on business development and innovation. Ten percent of our resources and yearly turnover are invested in Research & Innovation with an experience of over 20 years of activity, proudly gained working with over 600 European partners in over 70 national and international research projects.