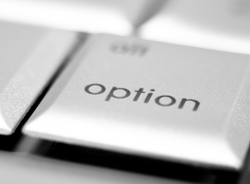 Are you willing to invest some of your time in helping to develop a bespoke system which could improve your business dramatically?
Bolton, Lancashire (PRWEB) June 30, 2014
Workforce Systems is one of Bolton's leading IT Companies and was formed in 1989 by Managing Director, Mike Willcox.
Mike and his team at Workforce provide IT support for businesses throughout the North West of England.
The vast majority of the Company's customers lack IT support staff and employ Workforce to help with computer networks, back up services, software development and general IT support.
The North West based Sage developers specialise in developing software which works along side (and in conjunction with) Sage accounting software.
Sage provides 'off-the-shelf' accounting and payroll software for small, medium and large businesses.
Mr Wilcox was asked, "Why is Workforce different from other Bolton IT Companies?"
He replied, "We treat each customer as an individual and realise that not every business has the same requirements. After our initial evaluations we make suggestions on what would work best and don't simply sell off-the shelf IT packages. Our services are tailored and flexible".
Mike added, "There are some unscrupulous IT companies that prey on a customer's lack of knowledge and often sell very expensive systems (which often aren't necessary), we never do that! Many of the larger IT companies operate using call centres using premium phone numbers. The staff operating from these call centres often have very little technical knowledge. If you phone Workforce you will speak directly with an engineer who will have the required experience and personal knowledge of your network to help with 99% of queries".
The new marketing campaign 'Top Ten' is due for launch on the 1st September 2014.
Direct Mail, Social Media and Email Marketing will all be used in conjunction to promote 'Top Ten'.
North West based businesses will be targeted and the aim of the campaign is to secure ten new contracts.
The campaign will involve contacting the potential customer three times using traditional mail and email.
Each communication will contain questions designed to make the customer think and question their business operation.
After the third communication is sent, it will be followed up with a phone call.
Questions used in the campaign will include:

"Do you have a desire to expand your business?"
"Are you willing to invest some of your time in helping to develop a bespoke system which could improve your business dramatically?"
"Do you have a problem with your existing IT support company?"
"Are you prepared to change?"
A guarantee (which will include ten statements of intent) will be used and some of the bullet points to be used include:
1. We will take full responsibility for managing your IT systems.
2. We will monitor your network and resolve any issues as and when they occur.
3. We will work with you and your staff to improve you existing system and develop new ones.
4. We will provide a personal and efficient service allowing you to get on with managing your business.
Mike explained "The objective is to offer an exclusive service to a limited number of companies. The standard of service we offer is way ahead of any of our competitors because we tackle anything system related. We take responsibility for managing our customer's system and we always find solutions. Because of this we can only handle a limited number of customers so we need to make sure that our customers need the level of service we offer".
He added, "We are looking for ten owner managed businesses who want their IT systems tailoring to their requirements. This would include a free evaluation of their existing network hardware and software, plus the recommendations for improving workflows by utilising existing software programs and where necessary creating bespoke programs to improve their management and reporting procedures".
The final communication will go in to more detail about the services offered which include:

Improving network speed and efficiency
Monitoring of all computers to ensure the smooth running of networks
Management of network security including firewall protection, anti-virus updates and spam filtering
Installation and management of automated data backup with secure offline storage
Development of bespoke software to mirror and improve existing systems whether computer based or manual