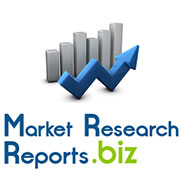 Global and China Animation Industry Report, 2014
Albany, NY (PRWEB) June 30, 2014
China's animation industry output value continued to grow and exceeded RMB90 billion in 2013, showing a year-on-year increase of around 21.0%. Despite the overall sustained growth, each link of the industrial chain is developing to varying degrees.
Browse Full Report with Toc: http://www.marketresearchreports.biz/analysis-details/global-and-china-animation-industry-report-2014
From the production and broadcast market, China's animation production suffered three consecutive years of decline (2011-2013). In 2013 China produced 358 domestic TV cartoons, a total of 204,732 minutes long, respectively down 9.37% and 8.17% year on year, mainly because it was difficult for government subsidiaries to cover the increasingly higher costs of production. In addition, the original IP resource scarcity has been a tough and unbreakable bottleneck for domestic animation.
As another major play position for animation, the Chinese animation film market has shown a rising trend in both quantity and price since 2011. In 2013, there were a total of 33 animation films released in Chinese mainland theatres, including 24 homemade and 9 imported, generating total box office of about RMB1.64 billion, up 13.34% year on year.
With respect to the animation derivatives market, in 2013 the domestic market size approximated RMB26.4 billion, up 20% year on year. As the core of China's animation industry chain, the derivatives market has encountered stormy mergers and acquisitions since 2013, thus constantly improving and extending the animation industry chain. Representative firms are Guangdong Alpha Animation and Culture Co., Ltd. (Alpha Animation), Hawaii Technology Co.,Ltd and Meshing Culture & Creative Corp., Ltd.
To Download Full Report twitch Toc: http://www.marketresearchreports.biz/sample/sample/209172
Table of Content
Preface
1. Overview of Animation Industry
1.1 Definition
1.2 Industrial Chain
1.3 Business Model
1.4 Economic Characteristics
1.5 Development Features
2. Global Animation Industry Development
2.1 Overview
2.1.1 Support Policy
2.1.2 Market Pattern
2.2 United States
2.2.1 Overview
2.2.2 Development History
2.3 Japan
2.3.1 Overview
2.3.2 Development History
To Inquiry before Buying Report: http://www.marketresearchreports.biz/analysis/209172
3. China Animation Industry Development
3.1 Policy Support
3.2 Output Value
3.3 Enterprises Analysis
3.3.1 Major Participants
3.3.2 Production Type
3.3.3 Media Type
3.3.4 Integrated Type
3.3.5 Summary
3.4 Competition Pattern
4. Animation Production and Distribution Markets in China
4.1 TV Animation
4.2 Animated Film
4.3 Cartoon Game
4.4 Comic
4.5 New Media Market
4.6 Animation Industry Base
For Latest Media Market Research Reports: http://www.marketresearchreports.biz/category/160
About Us
Marketresearchreports.biz is the most comprehensive collection of market research reports. Marketresearchreports.biz services are especially designed to save time and money of our clients. We are a one stop solution for all your research needs, our main offerings are syndicated research reports, custom research, subscription access and consulting services. We serve all sizes and types of companies spanning across various industries. For more information: http://www.marketresearchreports.biz/.
Contact US:
Office: United States
State Tower
90 State Street, Suite 700
Albany, NY 12207
United States
Toll Free: 866-997-4948
Tel: +1-518-618-1030
E: sales@marketresearchreports.biz
To Read More Reports with Same Publisher: http://www.marketresearchreports.biz/publisher/67