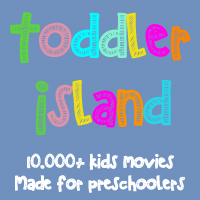 So glad I found your website. It is amazing!
New York, New York (PRWEB) June 27, 2014
Made Especially for Toddlers and Preschoolers
Toddlerisland.com was created by the parents of two toddlers, aged 1 and 3 years old. They discovered that watching kids movies on the large video websites often meant viewing unwanted movie suggestions, inappropriate for young children. Not much later, ToddlerIsland.com was born.
Success
http://www.toddlerisland.com was launched on June 24, 2014. After its introduction, the toddlerisland.com Facebook page earned more than 5000 likes in a few days, and thousands of fathers and mothers shared messages about ToddlerIsland.com on their own Facebook pages.
Many of the positive reactions to the Facebook page were from parents who liked this initiative.
Tablets and Cell Phones
The http://www.toddlerisland.com website can be accessed by all tablets and cell phones. Children can watch kids movies easily and safely on a tablet or cell phone.
Educational
Because of the simple layout, young children can easily watch a kids film on their own. This teaches children how to use a computer and tablet. ToddlerIsland includes hundreds of educational films for toddlers and preschoolers, such as learning shapes, letters, colors and numbers. By watching the films, children can also learn skills such as how to play together, potty training, and understanding the seasons.