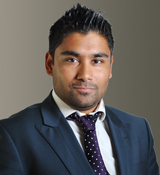 London, United Kingdom (PRWEB UK) 27 June 2014
*R(AA(Sudan) -VS- SSHD -and- The Chief Constable of Humberside Police (Interested Party) [2014] EWHC 2118 (Admin)- In the High Court of Justice- Queen's Bench Division- Administrative Court- 19 June 2014
According to handed down Court judgement, the Secretary of State for the Home Department was found to have " insufficient resources" to monitor and review administrative detention of a Sudanese torture victim after "failures" to consider the Claimant's medical evidence and failure to comply with Court Orders. Furthermore it was held that the Claimant, a 31 year old Sudanese national "is entitled to be released from detention because the Defendant (is) not able to effect deportation within a reasonable period of time".*
According to handed down case judgement, the Claimant, an alleged torture victim in Sudan, came to the UK in February 2003 and made a claim for asylum on the basis that he had been tortured for his opposition to the Sudanese authorities. This claim was unsuccessful. The Claimant appealed against this decision and was granted temporary admission in May 2003 while his appeal against the decision to refuse his asylum claim was considered. This appeal was dismissed following a hearing in September 2003.*
Following a report commissioned from the Medical Foundation in 2003 based on the Claimant's medical examinations on 17th July, 14th August and September 2003, the scars found on the Claimant were found as consistent with his account of torture, which was deemed by The Honourable Mr Justice Dingemans as "very relevant evidence".*
The Claimant didn't appeal further and became appeal rights exhausted on 23rd December 2003, and was sectioned "at some stage" under Mental Health Act provisions at Hull Royal Infirmary hospital. * After the dismissal of his appeal the Claimant was listed as an absconder as he had failed to report since 14th October 2003.*
Since the completion of the Claimant's last prison sentence on 30th August 2011, he was detained by the SSHD following the signing of a court order of 6th July. Since that date a number of independent medical reports emerged that the Claimant "has more than 260 scars on his body" some of which "must have been inflicted by third parties".*
Though, in spite of this medical evidence, which included a report which set out the details of the scars served on the defendant on 5th November 2013, and also in spite of a court order made by the Court of Appeal in January 2014 requiring the Defendant to respond to that evidence, the Defendant did not respond until the 18th June 2014, which was one day before the hearing.*
The reasons given by the Defendant for "failures" to consider the medical evidence and to comply with the Court orders was "lack of resources" which The Honourable Mr Justice Dingemans stated "does not provide any legal justification for the lack of action."*
Mr Justice Dingemans further stated that; "the effect of the failure of the Defendant to consider the medical evidence, and to review the Claimant's detention is that (...) the Claimant's detention how now become unlawful; the Defendant has incurred liabilities to the Claimant; and the Claimant must now be released".*
Toufique Hossain, Director of Public Law, Duncan Lewis stated:
"It is chilling to hear what the Home Secretary says as part of her defence in this case. She says that she has insufficient resources to monitor and review the administrative detention of foreign nationals even when those detainees have clear evidence of being victims of torture. Our client has over 260 scars including burning, cutting and branding.
How many torture victims is the State detaining unlawfully because it lacks resources to monitor detention? How many torture victims are detained under immigration powers either in prisons or detention centres? We welcome this judgment and urge the Home Secretary to carry out a full investigation of the current detention of victims of torture.
We are grateful to Medical Justice and counsel Raza Halim of Garden Court Chambers."
About Duncan Lewis
Duncan Lewis, established in 1998, is the largest civil legal aid practice in the UK and one of the country's fastest growing firms of solicitors, serving both corporate entities and private individuals from offices across London and throughout the UK. A recommended leading law firm by Law Society Lexcel, Legal 500; Duncan Lewis employs over 500 members of staff and was the first law firm to achieve the Investors in People Gold Quality Standard Mark in 2009. Representing over 25,000 clients per year, the company has an excellent reputation in the Administrative Court, High Court and Court of Appeal in the Immigration, Public law and Family/Child Care jurisdictions.
Established areas of law are: business immigration, child care, civil liberties, clinical negligence, community care, crime and fraud, dispute resolution, debt and insolvency, employment, family and divorce, housing, asylum and immigration, litigation, mental health, personal injury, prison law, professional negligence, public law and administrative law, regulatory matters and welfare benefits.