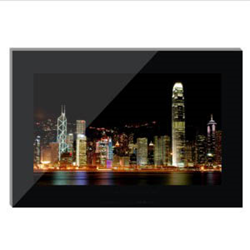 (PRWEB) June 28, 2014
Recently, the distinguished digital signage advertising company, Digital-Signage-China.com, has happily released its new collection of 22 Inch Wall-mounted Network Advertising Machines. Now, customers can find the detailed information about these items. Additionally, all of them are available at discounted prices, up to 28% off. Every client can enjoy the promotional prices before July 12.
Digital-Signage-China.com intends to help worldwide customers get their ideal digital signage advertising product without spending a large sum of money. The purchasing process on the company's website has been simplified, so its clients can order what they need in just a few minutes.
As a matter of fact, Digital-Signage-China.com offers a large selection of practical items in its online store now. Its high quality items include 42 inches Floor-Standing Digital Signage LCD Advertising Players, 37 Inch Apple Shaped Wall-mounted Network Advertising Machines, BSS Info Distribution Systems and many others. They are provided in over 30 different parameters.
The company's senior spokesman is excited to announce the 22 Inch Wall-mounted Network Advertising Machine promotion. All its discounted items are ready to ship around the clock. Its specialists have rich experience in the industry; that enables the company to make top quality items. Hence, a large proportion of its network advertising machines sell well in the market.
About Digital-Signage-China.com
Digital-Signage-China.com is a well-known digital signage technology company with the eligibility of production, installation and maintenance of digital signage products. The company has much experience in the industry, and its customers are provided with the best resources and professional tips. It aims to offer all kinds of high end digital signage products for the global market.
For more information about the business and its digital players, visit http://www.digital-signage-china.com/.