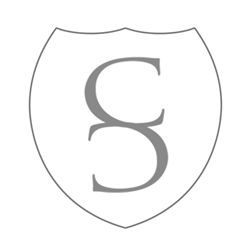 It is very important for the customer to be well informed when they are investing in silverware and jewellery.
Hampton Lucy, Warwick (PRWEB UK) 30 June 2014
CHRISTENINGsilver, a UK based company that provides high quality silver Christening gifts, has released a helpful infographic guide that explains everything customers need to know about silver hallmarks see here.
Hallmarks are a form of consumer protection, as they guarantee the quality of a silver product. When you see a hallmark on a product, you will know that the silver has been tested and meets a specified level of quality and fineness. In the UK, it is compulsory to hallmark any pieces of silver over 7.78 grams. The practice of hallmarking dates back to the year 1300, when Edward I decreed that all precious metals must have identifying markings.
The hallmark testing process helps to protect the average member of the public from fraud when buying silver. Also, it protects retailers and silversmiths against unfair competition by proving that the silver has been tested to the appropriate level of fineness.
The guide to hallmarks that has been released by CHRISTENINGsilver offers helpful information that explains what hallmarks are, how they work and what benefit they have for customers. A hallmark can contain a lot of information, including who made the silver, where it was assayed, what it is made from and when it was assayed.
Valuable Information for Customers
The comprehensive guide to hallmarks explains all of the different types of marks that are used to identify the quality of silver. For example, did you know that most silversmiths will use their initials as their mark and that the number 925 designates 92.5% Sterling silver? Also, there are commemorative marks that were used on special silver that was produced for the silver jubilee, the diamond jubilee or other events.
The guide offers information for customers on how to read hallmarks and how to clean their silver so that the hallmark is more visible. It explains in detail all of the information that customers can learn about their silver, just by reading the hallmark.
It is very important for the customer to be well informed when they are investing in silverware and jewellery. There are so many different types of silverware and jewellery on the market, each with varying quality. Customers need to be able to tell the difference between authentic high quality silver and imitation pieces, so that they can make a smart investment with their money.
Advantages of Buying Silver Christening Gifts
The popularity of sterling silver has risen over the last few years, making the way for more choices when it comes to buying Christening gifts. Many people choose sterling silverware and jewellery, because they love the bright and shiny look of this precious metal. The metal is more affordable than gold or platinum too, so it is possible to find something truly beautiful at an affordable price.
Many people choose silver because it is timeless and it never goes out of style. The tradition of giving silver as a Christening gift became very popular in the Victorian era, when silver egg cups, napkin rings, spoons and cutlery were often given to children on this occasion. These gifts were chosen for their beauty as well as their monetary value, so that the child could set up a nest-egg for their future.
About CHRISTENINGsilver
CHRISTENINGsilver is a UK based company providing a one stop shop for anyone looking for a high quality Christening gift. Established in 2006, they offer friendly service and convenient delivery. All of their gifts are supplied in UK Hallmarked Sterling Silver, Pewter or Silver Plate. CHRISTENINGsilver has selected gifts from suppliers and manufacturers from throughout the UK.
They also offer an in house engraving service and their prices also include packaging and postage. They pride themselves on providing extensive selection, ease of purchase, immediate delivery, and excellent service. The gifts that they offer include bowls, dishes, bibles, bookmarks, cufflinks, brush and comb sets, flasks, egg cups, jewellery, napkin rings, rattles and much more.
Contact
CHRISTENINGsilver
ASSERgerrard Limited
Grovefields Farm
Hampton Lucy
Warwick CV35 8AT
UNITED KINGDOM
01926 624690
service(at)assergerrard(dot)com