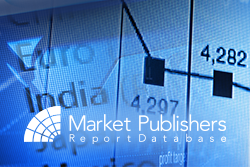 London, UK (PRWEB) June 27, 2014
During the past several years, Africa's internet connectivity has been considerably improved by way of reducing internet access pricing, introducing novel international submarine cable links connections between African costs, and enhancing international connectivity. Terrestrial links gave a great possibility for landlocked countries to derive benefits from this connectivity by remarkably reducing the cost of services for customers and telcos.
Central African Backbone (CAB) is witnessing ongoing developments, boosted by the program (worth USD 215 million), which is funded by the World Bank together with the African Development Bank and which has the aim to build fibre-optic infrastructure serving eleven countries in the Central African region. The amount of additional international bandwidth has pushed telcos to increase investments in upgrades of the local backbone infrastructure with the aim to extend networks to population centres. There have also been substantial investments in the construction of local internet services, resulting in a reduction of dependence on international connectivity alongside the lowering of local hosting and application development costs.
New research report "Africa - Internet and Fixed Broadband Market" drawn up by BuddeComm is now available at MarketPublishers.com
Report Details:
Title: Africa - Internet and Fixed Broadband Market
Published: June, 2014
Pages: 264
Price: US$ 2,500.00
http://marketpublishers.com/report/telecommunications/internet/africa-internet-n-fixed-broadband-market.html
The in-demand report presents a close look at the African market for internet and broadband services, sheds light on the current market scenario as well as traces the historical evolution of the market. The study offers a snapshot of the major developments in the internet and broadband sectors across the African countries, gives detailed profiles of the leading internet service providers (ISPs), provides an all-round overview of WiMAX networks and DSL services, and also contains updates on CDMA-2000 network rollouts. The report includes insightful reviews of major national and international projects, describes the regulative landscape, and also uncovers a wealth of top-level data on the African internet and fixed broadband market.
The countries covered in this report include: Algeria, Angola, Benin, Botswana, Burkina Faso, Cameroon, Chad, Cote d'Ivoire, Democratic Republic of Congo, Djibouti, Egypt, Eritrea, Ethiopia, Gabon, Gambia, Ghana, Guinea, Kenya, Lesotho, Liberia, Libya, Madagascar, Malawi, Mali, Mauritius, Morocco, Mozambique, Namibia, Nigeria, Rwanda, Senegal, Sierra Leone, South Africa, Sudan, Swaziland, Tanzania, Tunisia, Uganda, Zambia, Zimbabwe.
Reasons to Buy:

Comprehensive overview of the internet and fixed broadband market in Africa.
Detailed analysis of the internet and fixed broadband market across certain African countries.
Set of updated statistics on the market performance.
Profiles of the dominant internet service providers (ISPs).
Updates on CDMA-2000 network rollouts.
Information on the top national and international infrastructure projects.
Vital data on FttP developments.
Description of the regulative initiatives.
Discussion of the important industry related aspects.
Future outlook.
More new research reports by the publisher can be found at BuddeComm page.