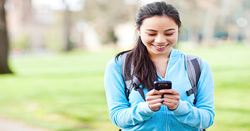 Teens fall victim to these social media trends as a way of staying 'cool' among their peers.
London, UK (PRWEB) June 27, 2014
For responsible 21st century parents, the term "selfie" has already created tidal waves and they have probably already had a conversation about posting photos online but what about the new "belfie" trend taking the teen world by storm. Explore the "belfie" trend with NoBullying's guide released today.
Truth is, people everywhere have become accustomed to taking pictures of themselves. Selfies have become a popular trend in social media outlets everywhere. Today, social media and celebrities have taken selfies to a whole new level. But what is a belfie?
A belfie is defined as a "bottom selfie – a photographic self-portrait featuring the buttocks, usually posted by female celebrities on social media networks." Belfies are posted a number of different ways, but the most popular are: Exercise belfies, where people take photos of themselves doing squats or using a stair stepping machine.
These women are usually fully dressed in spandex pants–with a fully accentuated back side. There are also belfies in bathing suits and nude belfies.
Reasons differ when it comes to posting belfies, some girls are eager to share results from a fitness challenge while others have more promiscuous motivations, not to mention peer pressure from fellow classmates or friends. It all boils down to teens seeking attention and approval from teens.
It is essential for parents to discuss possible dangers of posting belfies such as them going viral on Instagram or Twitter via hashtags or retweets. Teens need to be reminded about their digital footprint and the facts that once a photo goes online, it stays online forever even if deleted.
New trends in social media come quickly and often leave just as fast. Most teens just want to take part in the newest trends. Parents are encouraged to tread carefully when discussing these issues with teens to avoid resistance. They are needed to be constantly reminded about photo safety.
Macartan Mulligan, Co-Founder of NoBullying.com, said, "Teens fall victim to these social media trends as a way of staying 'cool' among their peers, those offensive trends can seriously influence a teen's self esteem."
He added that parents and teachers should make a point to educate the younger generations about the sad outcome of bullying online and offline. According to Mulligan, it is quite imperative to press for more firm laws condemning all acts of bullying and harassment.
NoBullying.com features many pages dedicated to parents, teens, teachers, health professionals as well as posts related to cyber safety and the latest news about law making concerning curbing Bullying worldwide as well as inspirational Bullying Poems and famous Bullying Quotes.
The website regularly updates its bullying statistics and cyber bullying statistics as it is essential to understand how widespread the bullying epidemic is. It also regularly runs cyber bullying surveys and questionnaires to get recent updated statistics on everything related to cyberbullying.
He also added that anyone suffering from bullying in any form or way can always find advice and help on the NoBullying website – but if anyone is suffering from severe bullying or cyber bullying, the best thing is to talk to someone locally – a parent, teacher or local organization that has been set up to help with specialized councilors to deal with this topic.