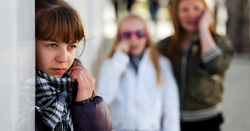 Teens and children see different examples of violence and intolerance every day at school and online, not all of them will take this violence kindly.
London, UK (PRWEB) June 30, 2014
In past years, school shootings have become common. So common that they need to be discussed and understood in order to prevent such tragedies from happening to children and school staff everywhere, explore NoBullying's guide to school shooting released today.
The guide begins by listing the six factors that contribute to a school shooting such as planting a violent seed within each child via media and films. Another major factor is children feeling the need to execute revenge as a result of being constantly harassed and bullied at school.
It must be highlighted that if a child faces name calling, being picked on, bullying, being beat up and harassment among other things, if he/she cannot find proper release for those negative feelings, he/she will become violent and more inclined to harm himself or others.
Domestic violence and child abuse are both essential factors in a child's upbringing, a child can be taught that violence may be the answer to any situation even if the situation is as trivial as not liking the homeroom teacher.
A school shooting is violence, basic violence that is essentially a cry for help. Adults and children have ways of crying out for help. Although the cries for help with a child and adult are different, there are many similarities. But they all share several warning signs, all listed in the guide.
The guide also lists School Shooting Statistics and school violence statistics where 387 shootings have taken place at school, many of which have been a middle school shooting. Many of these shootings have one or more fatalities.
The guide also mentions the top eight ways to prevent a school shooting which include the need for stricter gun laws, enhancing school security, family focus and family education.
Macartan Mulligan, Co-Founder of NoBullying.com, said, "Teens and children see different examples of violence and intolerance every day at school and online, not all of them will take this violence kindly, they will be pushed into violence themselves, school shootings need to stop."
He added that parents and teachers should make a point to educate the younger generations about the sad outcome of bullying online and offline. According to Mulligan, it is quite imperative to press for more firm laws condemning all acts of bullying and harassment.
NoBullying.com features many pages dedicated to parents, teens, teachers, health professionals as well as posts related to cyber safety and the latest news about law making concerning curbing Bullying worldwide as well as inspirational Bullying Poems and famous Bullying Quotes.
The website regularly updates its bullying statistics and cyber bullying statistics as it is essential to understand how widespread the bullying epidemic is. It also regularly runs cyber bullying surveys and questionnaires to get recent updated statistics on everything related to cyberbullying.
He also added that anyone suffering from bullying in any form or way can always find advice and help on the NoBullying website – but if anyone is suffering from severe bullying or cyber bullying, the best thing is to talk to someone locally – a parent, teacher or local organization that has been set up to help with specialized councilors to deal with this topic.