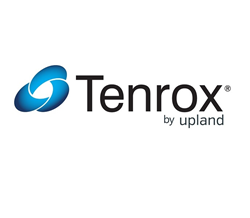 Daybreak is expanding its operations fast and Tenrox's focused solutions make a good fit in assisting us in scaling our business", explains John Lennon, Vice President of Service Delivery at Daybreak IT
Austin, TX (PRWEB) June 30, 2014
Upland Software Inc., the leading provider of cloud-based enterprise work management applications announced today that growing biotechnology IT services firm, Daybreak Information Technologies has selected the Timesheet.com software due to its ability to automate all processes and eliminate manual entries. Timesheet.com, which is based on the Tenrox application is a leading cloud workflow driven time tracking solution for today's project workforce.
Daybreak Information Technologies, a global provider of IT services to biotechnology companies, is headquartered in Dublin, Ireland and currently has an additional office in San Mateo, California. With all 41 employees using the Timesheet.com application, the company will be implementing the software for better insight into time, cost, billing information and to execute projects faster. It will be mapped to their business structures to provide instant global views so they can sustain their organization's ongoing expansion.
"Daybreak is expanding its operations fast and Tenrox's focused solutions make a good fit in assisting us in scaling our business", explains John Lennon, Vice President of Service Delivery at Daybreak IT. "It will provide us with increased visibility into time and resource utilization by client and by project so we can make better business decisions".
Daybreak IT has also chosen to implement Timesheet.com for the following reasons:

To manage and view both financial and process impact in real-time
To help reduce administrative costs
Is an easy to configure time and attendance system for project costing and payroll
The Tenrox workflow-driven cloud application is designed to meet the challenges of managing globally dispersed services organizations and project workforces. It automates project initiation, resource management, time and expense, and reporting and analytics to enable customers to improve the management of billable projects from pipeline to close. Tenrox offers configurable cost and billing rules, including chargeback or invoicing, with certified integrations to all major CRM and accounting systems. Organizations worldwide, including Abbot Vascular, Barnes & Noble, Estee Lauder, Eaton, General Electric, and JDA Software, trust the Tenrox product to meet their requirements in the areas of Professional Services Automation (PSA) and time and expense tracking. Tenrox is part of the Upland Software family of cloud-based enterprise work management applications. For more information, visit http://www.tenrox.com.
About Daybreak Information Technologies
Daybreak Information Technologies is the world's only company that focuses solely on biotechnology IT needs that is certified to ISO-9001, ISO-20001 and ISO-27001. Daybreak counts some of the world's leading companies as customers. Biotech companies choose Daybreak because of the extensive biotech experience of the team, world-class ISO certifications, price competitiveness and its sole focus on biotech IT services. For more information, visit: http://www.daybreakit.com.
About Upland Software
Upland is a leading provider of cloud-based enterprise work management software. We are helping transform how work gets done with a family of applications that better align resources with business objectives and increase visibility, governance and collaboration, resulting in better productivity and business agility. From strategic planning to work execution, Upland helps more than 1,200 enterprise customers with 300,000 active users in over 50 countries drive results in critical business functions such as information technology, marketing, finance, professional services, and process excellence. For more information, visit http://www.uplandsoftware.com.
# # #