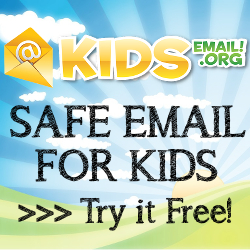 We are very excited about the opportunity to help educators.
Shelley, ID (PRWEB) July 09, 2014
KidsEmail, a leading family-friendly email service, announced this week that its app is now available on LearnPad, a tablet designed with education in mind. KidsEmail is a customizable and easy-to-use email service that protects kids from dangerous people and images on the Internet.
"In an effort to continue growing, we are offering KidsEmail to be pre-installed on devices, and we are very excited about the opportunity to help educators," says Brittany Oler, Director of KidsEmail.
One of the core features of KidsEmail is that children can only send and receive email from the people who are authorized on their contact list. Additionally, parents and teachers are able to receive and review both incoming and outgoing messages. With all of these features, the overall goal of KidsEmail is to eliminate the chances of unwanted contact that can come by using the Internet.
LearnPad is a tablet designed with education in mind, meaning it is secure and simple for teachers to customize content, learning activities and have more interactive and enhanced learning. LearnPad gives teachers the ability to implement more technology in their classroom and into their lesson plans, providing the right materials to the right students at the right pace. KidsEmail is excited to offer educators who use LearnPad a discount for the service.
About LearnPad
LearnPad offers a classroom tablet solution that enhances, supports and simplifies teaching and learning. Implementing LearnPad gives teachers an intuitive way to supervise and control student devices, lessons and activities, easily enabling differentiation of instruction and access to digital content.
LearnPad supports the shift in teaching from whole class to personalized learning, enabling the delivery of new and existing materials at the right pace and level for each child's needs. Our educators and professionals partner with teachers, administrators and school communities to make sure our solutions transform learning in the UK, US, Europe and Latin America.
About KidsEmail 
KidsEmail is an email filtering and protection service designed to shield children from online predators, cyberbullying, and inappropriate material. KidsEmail was established in 2009 by Founder and President, Jacob Andersen. The service has been featured in several family publications, and received many awards. You can visit http://www.kidsemail.org for a free trial.