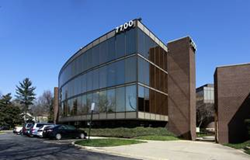 Falls Church, VA (PRWEB) June 30, 2014
Due to its recent growth AM Patent Drawings & Graphics, LLC has upgraded to a larger suite within the same building on June 2, 2014. The company has moved from 7700 Leesburg Pike, Suite 141 to 7700 Leesburg Pike, Suite 449, Falls Church, Virginia 22043.
The space, which is approximately 1,000 Square feet, provides its draftsmen with a comfortable and aesthetically pleasing work space. According to Alfonso Martinez, Owner of AM Patent Drawings and a patent illustrator/graphic designer,"The new office space comfortably accommodates our current needs, while allowing for some future growth." This relocation provides the company with a close proximity to the United States Patent and Trade Mark Office (PTO).
About AM Patent Drawings
AM Patent Drawings & Graphics, LLC is a graphic design firm that specializes in patent illustrations. Since its start in May, 2007 the company has grown with clients not only from the D.C. Area, but across the nation and internationally. Clients are drawn to AM Patent Drawings because of the quality of service it offers its clientele. The company prides itself in providing quality patent drawings, in a timely manner and at reasonable costs.
For more information contact Alfonso Martinez at 703-848-3503.