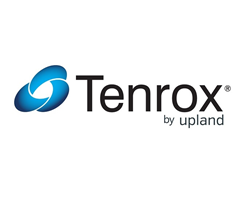 Before Tenrox, our issues included lost revenue, inefficiencies and unnecessary costs from manual processes and incohesive workflows, states Edward Hill, Business Analyst at Hlp Integrations
Austin, TX (PRWEB) June 30, 2014
Upland Software Inc, a leading provider of cloud-based enterprise work management software, today announced that Hlp Integration, a litigation support consulting company has selected the Tenrox application to standardize their business processes and gain real-time insight into all projects and resources. Tenrox's Time & Expense, Project Financials, Resource Management and Analytics modules have been implemented to facilitate billable and non-billable employee time, automate project costing and fundamentally increase productivity.
With over 150 employees and contractors, Hlp Integration provides legal technology, translation and patent research services to its clients. With a number of divisions across the United States, headquarters located in Washington DC and an office in England and South Korea, Hlp is implementing the Tenrox application to help support the company's rapid expansion.
"Before Tenrox, our issues included lost revenue, inefficiencies and unnecessary costs from manual processes and incohesive workflows", states Edward Hill, Business Analyst at Hlp Integrations. "Tenrox will help support the company's growth by incorporating more standard and comprehensive business processes." The company's goal is to gain real-time insight into utilization and project cost information. This will ultimately help them better align their projects and workforce with their business goals.
Additional reasons for choosing Tenrox include the following:

The built-in integration helps exchange data to and from leading systems such as QuickBooks and MS Office
The ability to view and manage all processes in one centralized workspace for better project visibility
The configurable and flexible dashboards to help meet business objectives
The Tenrox workflow-driven cloud application is designed to meet the challenges of managing globally dispersed services organizations and project workforces. It automates project initiation, resource management, time and expense, and reporting and analytics to enable customers to improve the management of billable projects from pipeline to close. Tenrox offers configurable cost and billing rules, including chargeback or invoicing, with certified integrations to all major CRM and accounting systems. Organizations worldwide, including Abbot Vascular, Barnes & Noble, Estee Lauder, Eaton, General Electric, and JDA Software, trust the Tenrox product to meet their requirements in the areas of Professional Services Automation (PSA) and time and expense tracking. Tenrox is part of the Upland Software family of cloud-based enterprise work management applications. For more information, visit http://www.tenrox.com.
About Hlp Integration:
Founded in 2007, HLP is a litigation support consulting and services company. Through our team's combined expertise, we are able to strategize with you to create an effective, cost-sensitive road map for your information management needs. Corporations, law firms, and litigation support service providers are under extreme pressure to prepare for, and respond to, litigation — especially when dealing with electronic discovery requirements. Partnering with HLP Integration enables you to take control, lower your overall litigation spend and increase your chances for success. For more information, visit: http://hlpintegration.com/
About Upland Software
Upland is a leading provider of cloud-based enterprise work management software. We are helping transform how work gets done with a family of applications that better align resources with business objectives and increase visibility, governance and collaboration, resulting in better productivity and business agility. From strategic planning to work execution, Upland helps more than 1,200 enterprise customers with 300,000 active users in over 50 countries drive results in critical business functions such as information technology, marketing, finance, professional services, and process excellence. For more information, visit http://www.uplandsoftware.com