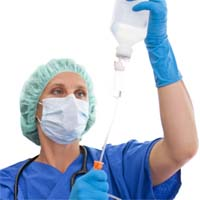 OS rate of the 36th month was significantly higher in patients who received gemcitabine-based second-line chemotherapy
Raleigh, NC (PRWEB) June 30, 2014
A new study out of Turkey finds that mesothelioma patients who have second-line chemotherapy with the antimetabolite, gemcitabine (Gemzar) had a median survival rate 8 months longer than those who had only first-line chemotherapy. Surviving Mesothelioma has just posted a report on the new findings. Click here to read it now.
Researchers at Acibadem Kayseri Hospital in Kayseri, Turkey examined the records of 73 mesothelioma patients from four different Turkish institutions. Those who had second-line gemcitabine-based chemotherapy were significantly more likely to still be living 36 months after treatment.
"According to our results, we may consider gemcitabine-based regimens as a second-line chemotherapy after treatment with pemetrexed plus platinum in patients with malignant pleural mesothelioma," writes lead researcher Dr. Hasan Mutlu, a medical oncologist with Acibadem Kayseri Hospital.
The new report, published in Medical Oncology, focuses on gemcitabine because of its ability to stop DNA and RNA production in cancer cells. It is used to treat pancreatic, breast, lung, and several other cancers.
"This study should offer some encouragement to patients whose mesothelioma has come back after chemotherapy that there is another, viable treatment option to try," says Alex Strauss, Managing Editor of Surviving Mesothelioma.
To learn more about the Turkish study and survival results for mesothelioma patients on second-line gemcitabine, see Overall Survival "Significantly Higher" After Second-Line Chemotherapy, now available on the Surviving Mesothelioma website.
Mutlu, H et al, "Second-line gemcitabine-based chemotherapy regimens improve overall 3-year survival rate in patients with malignant pleural mesothelioma: a multicenter retrospective study", August 3, 201, Medical Oncology, Epub ahead of print, http://www.ncbi.nlm.nih.gov/pubmed/24958517.
For nearly ten years, Surviving Mesothelioma has brought readers the most important and ground-breaking news on the causes, diagnosis and treatment of mesothelioma. All Surviving Mesothelioma news is gathered and reported directly from the peer-reviewed medical literature. Written for patients and their loved ones, Surviving Mesothelioma news helps families make more informed decisions.